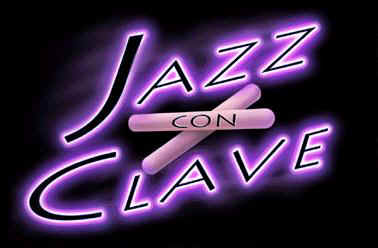 Ruben Blades truly has to be considered one of this century's Latino renaissance men. Whether you like him or not personally does not matter. There are those of us who may feel that Ruben, the man, is hypocritical at times; however, when it comes to his artistic talents the man ranks as one of the most important composers, lyricists and artists in music period. And I'm not just referring to the music of Latin America, but to music as a whole.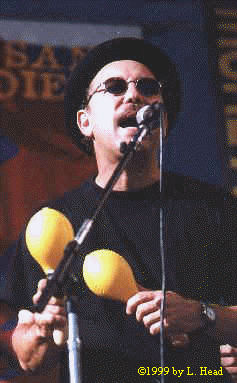 Q&A: A Conversation With Ruben Blades
by
George Rivera
GR: Ruben, for the benefit of those that are not familiar with just who you are, can you give us a little bit of your background?
RB: Iím a musician from the Republic of Panama. Iím a lawyer by trade and I have been a musician by choice, as well as an actor. I have recorded with the Fania All Stars on several recordings. I have twenty-two albums to date, as well as twenty-three films.
GR: Having had the opportunity to be a part of the "Salsa" explosion of the seventies, what is your take on the Fania era?
RB: It was a mixed bag because you had the actual vitality and originality of the music. It was a time that I donít think will be repeated in terms of the amount of artists we had. Every band, and there were more than fifteen here in the city of New York alone, had its own style, its own imprint. It was a very special time. You could tell who the bands were by the singers and how the bands played. It didnít matter if they all sort of used the same brass sections. There was a lot of individuality at the time. Like I said, I donít think that is going to ever be repeated. On the other hand there was a lot of abuse of musicianís rights. A lot of people didnít get what they deserved in terms of their earnings and the money they produced. The companies ended up ripping off musicians. When you look back you also think about the friends you had who ended up dying because of drugs. It was a bittersweet time.
GR: For those that are not aware, you wrote some of the biggest hits of the era before people even knew who Ruben Blades was. Would you like to name a few of those hits?
RB: At the beginning there was "El Numero Seis" and "What Happened" for Bobby Rodriguez y la Compañia, "El Cantante" for Hector Lavoe, "Amor Pa Que" for Conjunto Candela, "Cipriano Armentero" and "Las Esquinas Son" for Ismael Miranda, "La Leyenda" for Tito Puente. Those were songs I wrote with other guys in mind. Then there was "Pablo Pueblo", "Pedro Navaja", and "Buscando Guayaba", with Willie, and "Paula C" with the Fania All Stars.
GR: Youíve worked with Larry Harlow, Ray Barretto and Willie Colon. Can you tell us a little about your work with them?
RB: The work with Larry was like a special type of experiment. He had written this suite titled LA RAZA LATINA. It was a great record actually. Originally it was supposed to have been recorded by Nestor Sanchez, but the deal fell through. Larry then asked me to sing as a favor. At the time I was working with Rayís band, which was the first band I worked with in New York. Ray Barrettoís band was a great first band to work with because Ray is one of the greats, but also because of Rayís work ethic. Ray is a truly gifted musician. He always had a world type of mentality when it came down to music. He was also a great person to work with because he was very serious. As you know, I didnít do drugs and neither did Ray. He was a very, very hard working man. That meant a lot to me. I once saw Ray take a solo in a club while having an asthma attack and he never stopped. There was a work ethic that Ray had which helped to strengthen my own. With Willie it was a whole different level as well because he was more-or-less my age and he was into exploring different types of sounds. Ray was more interested in Afro-Cuban music and Jazz. Willie was more interested with things that had to do with Latin America, and he allowed me to record my songs. It was a wonderful group of people, which I had the privilege to meet and work with.
GR: What are your feelings regarding the late Jerry Masucci?
RB: Jerry should be credited for certain things such as presenting the opportunity for all this music to exist. That is undeniable. From that perspective, the fact that he had the eye and ear to recognize the talent as he did, and to use his resources to present
that talent, is something that will set him aside from all the rest and grant him a special niche in the development of Latin music, not only in New York, but worldwide. It was Jerry who presented this music on a global scale. Unfortunately, the other side of the equation is that the company really just kept most of the income that was generated by all these artists. It is unfortunate that it happened because if Fania had been fair then it would have been complete. The whole situation would have been perfect. Unfortunately it wasnít. That is the one thing that casts a bad light on the legend, the fact that the musician was not treated fairly, economically speaking.
GR: What does the word "Salsa" signify for you?
RB: Salsa is like something you put on rice. I donít like that term. I donít like the term because it groups too many things together. Basically "salsa" is just a generic term they came up with for music from the Caribbean that is oriented towards escapism
and dancing. By definition it is a rhythmic genre. I always paid a lot of attention to the lyrics. I really didnít feel comfortable being labeled a "Salsa" singer because I really wasnít doing the kind of stuff the soneros, like Pete "El Conde" Rodriguez and Ismael Rivera who are very good examples, were doing. I donít even think that the music Cheo Feliciano, who was my model in many ways, was doing could be classified as "Salsa" like that of Ismael Rivera. Cheoís music was much more urbane and sophisticated because of the vibraphone and the way in which the arrangements were being set around his voice. So, I never was happy with the term because it implied that it was just music for dancing and I didnít think it was just for dancing. I still think that the music can be used to communicate ideas and thoughts, which is what I basically have been doing, writing things and making commentary. So I donít think that "Salsa" necessarily was the right term. However, there was no other term, so I really donít know.
GR: Youíve taken a different direction with just about every record youíve done since going solo. What can you tell us about your latest release with Editus? I know that Editus was around before TIEMPOS, your latest release. Iím sure that only a handful of
musicians and record connoisseurs are familiar with the excellent musicianship of Editus, so what gives?
RB: TIEMPOS is an album that is pointing in a different direction for me. Iím very happy to have met these guys. They are from Costa Rica. They are young accomplished formally trained classical musicians. They are also very aware of the folkloric rhythms of Central and South America, as well as the music of the Caribbean. Several of the members of the group have played in the National Symphony Orchestra of Costa Rica. Because of the classical training their outlook is different. When they work on an arrangement it is very atmospheric and cinematic. What that does is to create the perfect backdrop for my lyrics. I met them in 1996. I really liked what they were doing and I wanted to go somewhere else with the music. I was very bored actually with repeating the same sort of formats. I felt that the necessity to write within the constraints of Afro-Cuban music, and the instrumentation I was using, was not allowing the songs to expand. I wanted to do something else, but I wasnít sure what it was I wanted to do. While I appreciate and love my band, Seis Del Solar, as well as Son Del Solar, it was a privilege, and remains a privilege, to have worked with them because they are some of the best musicians I have ever met or had the pleasure of being with, I wanted to experiment with different instrumentation. With TIEMPOS Iím working with a violin, sax, and acoustic guitar. On the next album, which weíre already beginning to structure, Iím going to include an accordion in a more dynamic way. Iím also going to utilize the bagpipes. Itís going to be a very interesting mixture of things. Iím very happy with them. As you know, they have recorded five albums previously. They are very good. But like what happens with a lot of young performers, they didnít have anyone helping them with exposing their talents.
GR: What advice would you give to the up-and-comer on the scene today?
RB: Basically try to be original. There is nothing wrong with following or copying another artist while your coming up, but it is important to develop your own style and to be original. Thatís the key. Thereís so much music being offered today and you canít expect to be accepted if you donít offer something new and refreshing. Be original, and donít give up. Itís a long process.
GR: With that said, thanks Ruben.
RB: Thank you for giving me this opportunity to express myself, and thanks to all those out there that I have had the opportunity to share my music with.
---
Return to Interrogation Room
All contents © 2001 by Jazz Con Clave. All rights reserved. Reproduction in whole or in part is strictly prohibited. All trademarks are property of their legal owner.