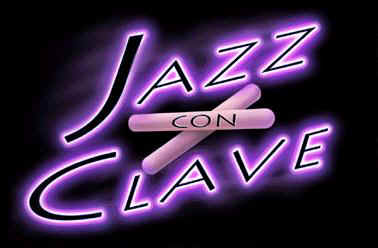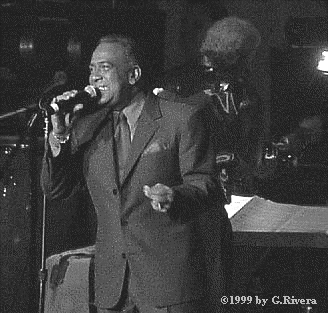 Q&A: A Conversation With Cheo Feliciano
by
George Rivera
GR: Cheo, why donít we start with your date of birth and other personal data?
Cheo: Well, on official records it appears that I was born on July 7th. My mother tells me that I was born on July 3rd. I was born in Ponce, Puerto Rico. I lived in Ponce until I was seventeen years old. My earliest recollections of music, the first voices, chords, the very first music I can remember listening to was that of the Trio Los Panchos. Maybe that is why I have lived my life in love with the bolero. I learned about harmony, and everything else about music, from listening to them. Without knowing it, they were giving me my musical education. And all this without me realizing that I would be a singer. Back then I was only interested in percussion. I was so much interested in becoming a percussionist that when I was about eight or nine years old we formed a group we called El Combo Las Latas. We were all from Ponce and since we didnít have any instruments all the instruments, the cuatro, bass, and bongo were cans. Every instrument was a can! It was El Combo Las Latas! Thatís how I started with music. I studied a little bit of music theory in Ponce, in El Teatro La Perla, where the first free music school was started. Aside from that I wanted to play the trombone. However, there were forty-one students and one trombone. The teacher told us to continue studying solfeggio until more trombones were donated, at which time we could all have a trombone. We continued with our study of solfeggio. We went through three music books of study before the trombones arrived. Then one day we received about twenty-five trombones. The ironic thing about the whole situation was that by then my father had decided to make the move to New York City as a result of the economic situation on the island back in 1952. There was an exodus of Puerto Ricans leaving the island back in 1952 in search of employment opportunities because there was no work on the island. My father was one of them. At that point in time my formal music training came to an end. I was in my second year of high school when I left Puerto Rico. When I arrived in New York I had to repeat the year. I never graduated however because from the moment I arrived I got so caught up in this thing we now call Salsa that I would just hang out at all the locations where I could meet guys like Tito Puente, Machito, and Tito Rodriguez. I didnít have much money, so what I would do in order to be by my idols at that time was to carry the equipment for them. This way I would always be near them. I would also earn a little money that way. Not much, but it was something. The main thing was that I would be there with them wherever they went. It was a learning experience as well. I learned a lot in reference to percussion from my dear friend Kako, as well as from Luis Maquina, Frankie Malabe, and Buyu Mangual. However, it was Tito Rodriguez who gave me my first opportunity to sing one day at the Palladium.
GR: How did that come about?
Cheo: I was already playing congas on the roofs, the streets, the parks and the beaches. There were always lots of congueros present and guys singing coro. I would be the only one that would play congas and sing the soneos in response to the coro. One day at the Palladium the guys insisted that Tito Rodriguez give me a chance to sing. Tito handed me the maracas and told me to sing. And I sang. I sang Chango Ta Veni. By that time I was studying Titoís style. The crowd asked for more so I sang another tune popularized by Tito. A few months later Joe Cubaís sextet, which was already formed but was not working much, lost their original singer, Willie Torres, to Jose Curbeloís orchestra. Curbeloís singer, who at the time was Santitos Colon, had left to join Tito Puenteís orchestra. With those two singers making their moves the opportunity arose for me to debut as a singer. As a result of Tito Rodriguezís recommendation and insistence, Joe Cuba set up an audition for me. The rest is history. I learned to sing on the job with Joe Cuba. Little by little I became better at it. My own personal style developed through time.
GR: Do you remember your first gig with Joe Cuba?
Cheo: We were rehearsing on 104th Street and Madison Avenue, in the famous after-hours, Bondyís. I believe that was where I made my debut. I remember that day because I had gotten married with Coco that same day. Instead of my honeymoon, I opted for my debut! Imagine that, my sweetheart desperately longing for the honeymoon, as I myself! I promised her that as soon as the gig was over we would leave for our honeymoon. That is how the story began. I thank God for all the beautiful things that happened afterwards.
GR: How would you describe the years you spent with the Joe Cuba Sextet? You guys became good friends, no?
Cheo: We were all good friends. The truth of the matter is that we were a very close-knit family. We had a lot of work and traveled a lot. We would get a lot of work where we would be away for periods of two and three month at a time. As a result of all the time we spent together the bond between us all grew stronger with every trip. I consider each and every one of them my compadre, including Tommy Berrios, who has passed away. I owe a lot to Tommy, the vibraphone player. He was a fanatic of classical music. He used to listen to all the masters of classical music. It was because of him that I learned by listening to Debussy, Ravel and Wagner. And look at how ironic things are. It was while listening to classical music that I was inspired to compose El Raton, which was the first song I wrote.
GR: How did that come about?
Cheo: By listening to all those beautiful chords within all that music the chord progression for El Raton came to me. While playing with the chord progressions the lyrics came as a result of a comical situation that was happening at the time. In reality the song is the story of two real people. The cat likes to go out and fool around and every once in a while his lady catches him because thereís a rat snitching on him. Itís an inside joke that lots of people experienced at the time. Originally the song was just a filler for our repertoire. The people liked the comical theme of the song. I would never have thought that forty-one years later it would remain one of the most requested songs. Thatís one of the surprises of life that Ruben sings of. Itís an incredible thing.
GR: It is truly a classic. That was your very first song, right?
Cheo: Yes. The very next day I wrote the bolero, Como Rien. I dedicated it to my wife. We were newlyweds and I was away in the Catskills. I was sitting in a bar observing all the couples around the bar. I started to miss my wife so I went to the phone booth and called her. It was around that atmosphere of love that the song was born. It was about what I was really feeling at that moment in time.
GR: You were with the Joe Cuba Sextet for a long time when all of a sudden you decided to leave. What if anything happened?
Cheo: Leaving the group was a very painful thing for me. When you are following your destiny, and you feel that there is the possibility of being a successful performer, you have to take those risks. I told the guys that I was sorry about leaving, but it was something I had to do. I wanted to at least give it a chance. I really didnít want to leave, and they didnít want me to leave either. However, I had to follow my destiny. What started happening was that those very orchestras that I looked up to since my first days in New York became my back-up orchestras. Machito, Tito Puente and all the top orchestras of that time were accompanying me in the clubs. I was awestruck. It all happened as a result of the vote of confidence that Tito Rodriguez gave me. That is why I say that my musical life has been a tribute to Tito Rodriguez. That I continue to work today is all because of Tito. He instilled in me all the stimuli and confidence needed, and he was my idol, my friend, my advisor and my mentor. And ever since becoming a singer I have never had the opportunity to sing alongside Tito Rodriguez. When the opportunity arose it was for the carnival of Panama in 1973. It would have been the very first time that Tito or I would have performed in Panama. The promoters wanted to celebrate the grand opening of a new brewery. They wanted to bring Tito Rodriguez and his orchestra, which featured Victor Paz on trumpet, and Louie Ramirez as its musical director, along with me, and the sextet from Puerto Rico that accompanied me in those days. I arrived in Panama three days before the concert on the very day that Tito died. It was a very solemn carnival for Panama because they really loved Tito. The story changed for me when one day, a few years ago, I recorded some records as an independent artist. At the time I was signed to RMM. I left the label to do some independent projects I was longing to do. I recorded with La Rondalla Venezolana where I had the opportunity to sing with Tito Rodriguez. That was a very big honor for me. While working on those projects I felt as if I had really thanked Tito Rodriguez for all that he had done for me. Life is full of surprises and beautiful things.
GR: There was a period in your artistic life where you dropped out of the scene. No one seemed to know what had happened to you or where you were. Would you like to discuss what had happened?
Cheo: During that time I was one of the many victims that had succumbed to drug addiction. For many Latinos back then, there was an identity crisis. The Colombian wanted to be back in Colombia. The Puerto Rican wanted to be back in Puerto Rico. We tried to make our own little Colombiaís and Puerto Ricoís in the states. Sometimes we get caught up in the action around us. Especially for someone who comes from such a small town like Ponce, where the tallest building is just three stories tall, all of a sudden you find yourself in an environment like that in New York. I was one of those that fell into that trap. I spent many years under the influence of drugs, even though I continued to sing. Despite the numerous warnings I received from all the beautiful people who loved and admired me, warnings that came in one ear and out the other, I continued to fall deeper into that abyss. Then one day all those warnings came down like a ton of bricks. I realized that day of the sad reality that was my life. I took account of everything, my personal life, my family, and my profession. I returned to Puerto Rico looking for help, and I found Hogar Crea, which nowadays is the most important institution in the war against drugs in Puerto Rico. I was ready and willing to see if I could better my situation. I voluntarily stayed in the program practically three years. I resolved my personal problems and I got to know myself a lot better. Jerry Masucci would always visit me, as would Tite Curet, the guys from El Gran Combo and the guys from Tommy Olivenciaís orchestra. They would render support and at times tell me I was ready, but I would not leave until I knew that I was ready. When that time came, I told Jerry that I was ready. It was at that time that I signed my first contract with Fania. Soon afterwards we started work on the album that contained Anacaona, which would mark my comeback.
GR: At the time of your reawakening, did you already have an idea of what exactly you wanted to do musically?
Cheo: No. The contract was drawn simply because Jerry wanted to make sure I was signed with Fania. He wanted to make sure that I was a Fania recording artist. That was due to one of my colleagues, who was one of the labelís stars, who insisted that Jerry sign me to the label. That was Ray Barretto. He told Jerry that I could be another "monster" for the Fania All Stars. As a result of Rayís vote of confidence, Jerry came to Puerto Rico and made sure I was signed to the label. Afterwards Tite started working on the repertoire for the album. He would ask me if I liked certain tunes. As you know Tite Curet is an incredible individual. Heís an unending fountain of inspiration. He wrote all the tunes with the exception of one, Si Por Mi Llueve, which I wrote for my good friend Kako. We were getting ready to record. Bobby Valentin and Nick Jimenez collaborated on the arrangements. We were supposed to record ten songs and we only had nine. I called Tite and told him we were short one song. He asked me if I wanted a bolero or a salsa tune. I told him I wanted a bolero. He told me he didnít have any idea at the moment, but that he would see me within thirty minutes. He got on a bus, and during the ride from where he was, to where I was, which was about thirty minutes, he composed Mi Triste Problema.
GR: What can you tell us about the personnel used?
Cheo: The personnel selected was incredible. We wanted to emulate the sextet sound. It was a super sextet. Louis Ramirez, Larry Harlow, Bobby Valentin, Ray Barretto, Orestes Vilato, and Roberto Roena, it was an incredible gathering of talent. Everything about the production was great. The personnel, the songs, the arrangements, they were all great. That was my comeback. Since Anacaona became a hit, we wound up doing it again live with the Fania All Stars at the Cheetah.
GR: How do you feel about the controversy surrounding Tite today in relation to the boycotting of his music, and of any artist who records his music, by radio programmers?
Cheo: I have spoken with Tite about this. I have expressed my preoccupation with this problem. He is the most prolific composer of not only one generation, but of numerous generations.
GR: He is a living monument of the Puerto Rican song.
Cheo: All the hits of the 60ís, 70ís and 80ís were practically his songs. It didnít matter who sang them. All of the big hits were Titeís. And all of a sudden that voice is silenced. He tells me that he continues composing and that he knows that no one can record his songs for fear of reprisals. If you record one of his songs it will not be played on radio as a result of the boycott. He tells me that he is sure that in this stage of his life he will receive what he is seeking. And itís a lot of money. He feels that maybe when this is all over his music will once again be heard. In the meantime he is writing his memoirs, as well three books of poetry. He says that he cannot compare that to the two, three, four, or five million dollars that are at stake. If that is the case I feel that he has every right to pursue his quest. I just hope that the money the world owes Tite reaches his hands before he passes on so that he can enjoy his life. Que se lo den en vida like the song states. If he deserves it, then those in power should see to it that he gets it. In all reality it is all for his heirs. However, he should get to enjoy it before he passes on.
GR: Well said. You experienced the music scene from the late 50ís through the 90ís. Whatís your take on the scene today, in relation to the young vocalists that are being promoted by the label executives nowadays?
Cheo: Itís all about the evolution of everything. We started by scratching at the surface trying to get as much attention as we could. It was not easy. However, back in those days the last thing anyone thought about was if you were good looking or not. That was never an issue. What was important was if you had the talent or not. Also back then, like you said before, the participation of the musicians was a big part of the equation. It was all about being a family. Even if one is referred to as a soloist, he still needs an accompanist. There were always those solos by the pianist, the timbalero, or the trumpet player. Nowadays you donít hear that. You only hear a back-up for the vocalist. The bad thing about it is that, like youíve said in the past, these guys donít know anything about what salsa is. We were born into this thing we now call salsa. We were born from the palpitations of Juan Abañil. We were, like Ismael sang, las caras lindas de mi gente negra. We were the ones referred to in los entierros de mi gente pobre. We lived all of that. No one had to tell us about that. A lot of these young guys, which have good voices, do not know what salsa is. We have to help them. We have to write soneos for them. We have to coach them so that they can make it. There are big companies trying to make them superstars. Sometimes it hurts us to see these young guys come along and make millions and millions of dollars for doing absolutely nothing, while we worked so hard to make this thing work for us. Nevertheless we have to thank the Lord because weíre still here, doing what we like most. We can still be a source of influence for these young guys. Perhaps, if they truly study the art, some of these young guys will one day become great soneros.
GR: The market for Latin music today is bigger than ever thanks to the vision of the late Jerry Masucci. As a result of the distribution routes available today, and the internet, salsa is reaching every corner of the global market. Do you think that there is still a market for guys like you, Barretto, Harlow, and El Gran Combo?
Cheo: I believe there is. We have been playing throughout the world for years. We have been through Europe, Asia, Central and South America, Japan and Africa. Take for instance the sudden fame of Compay Segundo, a man thatís in his nineties. He is still performing today with lots of sabor, pique, and lots of sal tropical. Thereís nothing else left to do but to return to the roots of the music, and to that style that made it popular. I think that as these new singers become more popular, the public starts to look back at the roots of it all. That is why I believe that there is a market for us.
GR: How do you respond to those that will have you believe that this music you play is simply nothing less than Cuban music?
Cheo: I think, no, I know that the roots of this music, the rhythm, the cadence, the flavor, come via Cuba from Africa. What happened was that in New York the majority of the Latin musicians were of Puerto Rican descent, and even though we were playing the basic Cuban rhythms, the music began to evolve as a result of the fusion we were creating by mixing elements of jazz and other rhythms. We started including instruments such as the vibraphone. We changed the sound. That is why now everyone lays claim to what we call salsa today. I would say that salsa was born here in New York as a result of what transpired here. The guy that came up with the idea to label this music salsa was an intelligent guy. It would have been difficult to sell the music by all the individual tags such as son montuno, bolero-son, guaracha and rumba. Jerry Masucci thought that the term salsa was the best since it was the easiest to pronounce in any language. It is amazing that the hottest rhythm, which to this day continues to be popular, was bred in the coldest, most impersonal city in the world, New York.
GR: How do you remember the late Jerry Masucci?
Cheo: Jerry was a great believer with a vision. He was a great businessman without any doubt. We have to be thankful to Jerry because it was Jerry who believed that this music was no longer just for New York and Puerto Rico. He truly believed that this music was ready to be accepted worldwide. And he made that happen. He made sure that this music we call salsa and the original Fania All Stars traveled through the entire planet not just once, but three times and more. He took the music to every corner of the world. Today, the salsero can travel throughout the world because of Jerryís vision. Without any doubt, that is because of Jerry. Jerry was my compadre. He baptized by youngest son, who today is twenty-six years old. We, the musicians and singers, owe him a lot.
GR: How do you feel about being a part of the whole Fania experience?
Cheo: I am extremely proud to have been a part of the most important conglomerate of Latin music in the world. It is an honor to have played alongside of all these guys. These guys are truly all stars and pioneers. They were stars before the formation of the Fania All Stars. Those that became a part of the group came with credentials, with their licenses in tact and stating that yes indeed, they were stars. I donít want to see this group ever breakup.
GR: What do you have in store for the future?
Cheo: I want to dedicate all my love and affection to all the fans out there, and what better way to do it than to do more boleros. Iím going to do more romantic music. We will still do salsa, but I want to balance it out some more with more boleros because slowly but surely weíre losing that style. I would like to see the young singers on the scene today also singing boleros. I admire a certain young singer for the part he has played in popularizing the bolero among todayís younger crowd. That singer is Luis Miguel. Before he released his versions of songs such as "Inolvidable" the younger crowd thought that the style was just a thing of their grandparents. He captured the ears of the younger generation, which today even listens to this old man!
GR: Now, since the Trio Los Panchos was such an influence in your musical career, do you plan on doing anything in that format?
Cheo: That is why I did those recordings with La Rondalla Venezolana. I always liked the concept of the serenade with guitars.
GR: With all due respect forget about the Rondalla recordings. Weíre talking about recording in a trio formatÖ(laughter)
Cheo: I have a certain project in mind, which I donít know if I should divulge at this time.
GR: Come on Cheo, you already opened the doorÖ
Cheo: That I did! (laughter) I would like to do a project with the five best trios of Puerto Rico. Los Hispanos, El Trio San Juan, and El Trio Vegabajeño are some of those trios. I have wanted to do that for the past ten years.
GR: And itís about time that someone brings attention to the style.
Cheo: Yes, I feel the time is right for the project.
GR: With that said what would you like to leave your fans with?
Cheo: First of all, to all of you that listen to us, I extend a thank you for the support you have given me through all the years. To all of you, old and young alike, I thank you from the bottom of my heart. I have sung my songs to you with all my heart and soul. Since you all deserve it, I will continue to sing my songs for you with all the love you deserve. Gracias familia!

---
Return to Interrogation Room
All contents © 2001 by Jazz Con Clave. All rights reserved. Reproduction in whole or in part is strictly prohibited. All trademarks are property of their legal owner.