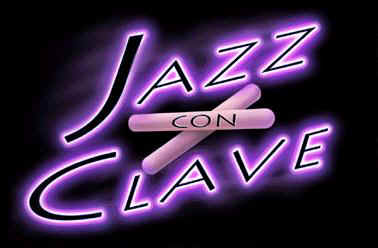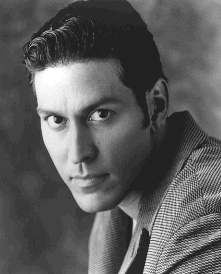 Q&A: A Conversation With Domingo Quiñones
By
George Rivera


GR: Why don't we start with how you got involved in this scene.
DQ: I got started in music as a result of the music that was played in my house when I was growing up. When I was sixteen years old I opened my mouth to sing in a rumba at a school yard on Main Street in Paterson, New Jersey, and from that day on I have made my living through music. I grew up listening to son montunos and folkloric music and I was always uneasy about singing. But I started my singing career as a result of some guy at a rumba who shouted out to me "oye, canta ahi," and I opened my mouth to sing that day and have continue to do so to this day.
GR: Which were the first bands you sang with?
DQ: The first bands were garage bands in Massachusetts and Connecticut. There was one by the name of YukiYuki which I sang with. I sang in a charanga with Heny Alvarez, remember him from Grupo Folklorico Y Experimental, I sang with him in that band. Then I made my way to New York and sang with Conjunto Nativo. From there I sang coro for the orchestras of Rafael de Jesus, Jose Alberto "El Canario", and Conjunto Clasico. From Conjunto Clasico I landed the lead vocal job with Luis "Perico" Ortiz. With Perico I recorded four albums. After my stint with Perico I sang with Louie Ramirez and then with Roberto Roena and his Apollo Sound.
GR: You never recorded with Roberto Roena, right?
DQ: Right.
GR: There was a time when you dropped out of the scene, why?
DQ: No, I was never really out of the scene. What happened was that when I left Perico's band I was going through some bad times. Hardly anyone knows this, but I went back to Massachusetts where I started to work at Bradley Airport in Hartford, Connecticut. It was for about a year or so that I stayed out of the scene.
GR: How was it that you were able to make a comeback as a soloist?
DQ: My compadre, Charlie Donato, who produced Tony Vega's first album, while working on Tony's album spoke with Ralph Mercado about me. Ralph already knew who I was. I came to New York to meet with Ralph, and we reached an agreement and signed a contract. I have been with RMM ever since. SE NECESITA UN MILAGRO (RMM 82219) is my fifth release with the label as a soloist.
GR: Your choosing more and more songs with religious themes as your repertoire increases.
DQ: I like to sing songs with messages. Everything I do is Christcentric. When I sing about love I know how far I can go. I have my limits. I sing of the realities of love. I don't sing of love in a commercial sense. I feel that if God gave me the ability to reach the public then I should not waste the opportunity singing songs of lust. I should use the opportunity to give the listener an alternative, something that would be useful. I'm looking to be useful. If I sing a song that I feel is not useful, I'm better off not singing it.
GR: Let's stay on that same point a minute. In the title song Se Necesita Un Milagro, you sing about finding a way to change the negativity within our global communities. What's your take on all the negative material that's out there in the movies, theater, music, especially in rap music?
DQ: I feel that when someone does not have sufficient talent to carve a living, they look to make it which ever way they can. I believe that we as musicians and artists have a really big responsibility. What's so bad about doing positive material for the very same public that is going to support you? Where's the negativity in that? I feel that the people that go around recording these song of violence and hatred are ignorant. Some do it unconsciously, other do it because it is the only thing they know how to do. We have come to this moment in time where the streets are no longer a game. Drugs are not a game any more, and neither is violence. The people are waking up to this reality. I just hope that those individuals wake up in time and give thanks for the life they have. Many of the things that happen nowadays are learned from songs and movies. Its like when I was a kid I would go to the movies and see a karate movie. When I left the theater I would come out kicking. In the same manner a guy comes out of the theater after watching some action flick kind of hyper and he gets home and for whatever reason in his subconscious he takes out his frustrations on his wife. I believe that these types of messages contribute to the violence that plagues our communities. I want to be one of those that without judging or condemning anyone alleviates some of the pain in our communities. I have lived a life that was not a game. I know how serious the situation is. I'd rather use my time to offer something positive.
GR: Do you feel that using such themes in your music could hurt your sales?
DQ: It is completely the opposite. Since I accepted Jesus Christ as my one and only savior, and publicized it, not to brag about it, but to show the public that an artist can also seek refuge in God, and that I could be in this same environment with the same people and in the same locations only not doing the same things I did before, my record sales have gone up like never before. My fan base has even increased. The previous album had surpassed all the sales figures of my previous records. With just one single off the latest release I have already surpassed the sales of that one.
GR: You experienced the scene of the late 70's and early 80's first hand with bands like Conjunto Clasico and Perico's. What's your view on the scene today as opposed to the scene back then?
DQ: Before I sang with Luis "Perico" Ortiz I was not a professional, but I had learned by listening to the masters such as Abelardo Barroso, Roberto Faz, Miguelito Cuni, Aragon. Those are my groups. Before Fania, Luis "Perico" Ortiz, and all this other stuff I learned about the fundamentals and the origins of this music. What's happening nowadays is that there are some things that one can not even call "salsa". There is a younger crowd that has been brought up listening to new rhythms within the music. There are influences from R&B, the blues, pop, and rap. The real thing is only done by few artists nowadays. Those artists that came to the music with these new styles I still applaud them, only they can't be referred to as "salseros". A "salsero" to me is that artist or person that knows the origins of this music as well as the fundamentals. There are artists that are on top of the charts that if you were to ask them who Chapottin is, they wouldn't be able to answer you. Most of the new guys are just singers.
GR: Of your contemporaries, who would you consider "soneros"?
DQ: Gilberto Santa Rosa, Cano Estremera, Victor Manuelle, and Michael Stuart. Michael Stuart is one of the young guys. He's just starting. I know that he is just developing, but from the first time I saw him and up until today he has really improved. I consider him a true "sonero".
GR: From the very beginning he had a style. Who were your influences as a vocalist?
DQ: When I was a kid I would listen to Felipe Rodriguez and Odilio Gonzalez, trio singers. The salsa singers that influenced my style were Roberto Torres, Ismael Miranda, and Lalo Rodriguez.
GR: Not Bobby Cruz?
DQ: I liked Bobby Cruz, but not like Ismael Miranda. I would hear Ismael Miranda and I would die! And when Ruben Blades came on the scene, forget about it!!!
GR: You have a lot of the same qualities as Bobby Cruz.
DQ: Perhaps because of the texture of my voice, but not in the style. My favorite singer however is Lalo Rodriguez. I can never get that high, but that singer for me is something else.
GR: You have one of the best voices on the scene today. If Tito Nieves is the Pavarotti of salsa, you must be the Enrico Caruso.
DQ: Thank you. To tell you the truth it is a miracle of God that I still have a voice after eighteen years of subtance abuse. The people are the ones that say I sing. I have never made that claim. I do however believe that I have the abilities to sing.
GR: Are you training your voice professionally?
DQ: I'm a fanatic of the science of singing. I have self-educated myself in reality. I studied in New York with Sean Elliot, in California with Seth Riks, and in Puerto Rico with Marilyn Pagan and Ramon Fonseca who was Danny Rivera and Lalo Rodriguez' teacher. I just have not consistently studied with one vocal coach. I have however read lots of material on the subject especially this one book titled THE NEW VOICE. I studied that book from cover to cover. I know the mechanics. I know where to place my voice, where to focus. I know the system pretty good.
GR: How about solfeggio?
DQ: I don't read music. It is a natural thing with me. When I started to study solfeggio the instructor thought I read music because I had the natural ability to follow the melody chromatically and diatonically.
GR: Your the co-producer of your last record, right?
DQ: Yes. What I did was to select the songs. I was the one that selected the arrangers and told them exactly what I wanted. I could have added more things to the recording; however, I wanted to see how it would sound in the manner that it was done. I think that I'll produce the next record myself. In reality most of the ideas in the studio were mine. I would tell Cuto (Soto) and he would do it. He's the producer, but I tell him what to do. If I don't like something it will not be done. I am seriously considering it because I have always helped other artists on their productions and they have always sold well. I'm looking forward to doing my own production.
GR: You say you would like to produce your next record. As a producer you'll have to cover all the bases from songs, to arrangers, to engineer. Who do you consider to be the top arrangers in the field?
DQ: Musically speaking, not commercially, the heavy hitters are Jose Lugo, Roberto Perez, and Luis "Perico" Ortiz. Commercially speaking there's Cuto Soto, Sergio George, Ramon Sanchez, and there's two that are real heavy, although not really known as of yet, Juan Gonzalez and Angel Fernandez.
GR: Angel has done a really good job with Michael Stuart's record.
DQ: Nasty.
GR: Not many people know that Angel goes back to the Saoco days with William Millan and Henry Fiol. So what would a Domingo Quiñones production be like?
DQ: Well, I have always based things on SIEMBRA as an example. I would like to do something like that. Not imitating SIEMBRA, but a concept like that. Something that would have a guajira, and different rhythms with an underlying social theme not excluding the romantic themes, because today when you say social people think that you're only referring to politics. Social refers to everday life. Love is included there. I would like it to be sort of like a Willie Colon production because I like his work. A production like his with a lot of work and still commercially viable.
GR: Who would be the engineer?
DQ: I would like to record it with Ronny Torres. Now this is just a dream, I would like to mix it with Sergio George. I love Sergio's mixes. You can enjoy every single instrument. He doesn't embellish it with too many effects. It maintains a raw sound. I would like to work it with both Ronny Torres and Sergio George.
GR: Speaking of Sergio, this is your fifth record with RMM and you have never made a record with Sergio George. Why?
DQ: I never made a record with Sergio, but in my first record he did contribute an arrangement, Crazy For You, and it was recorded in New York with Sergio. It was great working with him. Sergio is a friend from way back.
GR: Your one of the guys that writes the soneos for most of today's singers. How did that come about?
DQ: Yes. I do the soneos in the studio. They play the tracks and I just improvise. That came about when people found out that I recorded my first record in five and a half hours. When people found out they were amazed. They would question how could it be so. So they would invite me to the studio to see if it was true. They would hire me and I would sing and the artist would learn the soneos in the manner that I would record them. That's how many of today's singers record today.
GR: Want to give up some names?
DQ: I have worked with Jerry Rivera, Giro, Michael Stuart, Yomar, many singers from Colombia, Venezuela, New York. I have worked with lots of singers. There's a guy named Charlie Cruz that I also worked with on a record.
GR: What advice would you give the up and coming vocalist or musician about the environment that they are going to be involved in?
DQ: I would advise them to find emotional and spiritual help. And to the singers I would advise them to not just prepare themselves as singers only, but, as musicians and artists as well.
GR: Of all your records, which one would you say is the one that best exemplifies your style?
DQ: My most recent release. My latest record is the closest thing to where I want to be. I want to be a messenger through song. I want to follow that line. Many things that I did before don't fulfill me nowadays. I want everything that I sing to fulfill me.
GR: Would you say that Buscando Guayaba would aptly describe what your striving for? Your not just looking for any guayaba, but "the" guayaba?
DQ: With that one you hit the nail on the head!!! That song speaks of what I am exactly looking for!
GR: Do you feel that your best recording has been done already?
DQ: No, definitely not. I think that my next record, which I am already planning, will surpass what I have done already. I will dedicate more time in the production than I have ever done to date.
GR: There have been some "perfect combinations" in the past like Pacheco and Conde, Willie and Hector, Barretto and Adalberto, Harlow and Miranda, and you and Perico. Would there ever be another record with Perico?
DQ: Yes. We are planning to record a record with Rafael de Jesus, Roberto Lugo, and myself with Luis "Perico" Ortiz.. I know that it's a dream that Perico and I share. We also want to do a live concert so that we can record it live as well.
GR: Where do you see yourself going in the next couple of years?
DQ: I have had a dream for the last twelve years. That dream is to open up a rehabilitation center, along with a Christian sponsor. I see myself doing more community service more than anything. The music fulfills me, but that also fulfills me. Helping others with a problem that I am very familiar with is really rewarding and good for me.
GR: In closing, what would you like to leave the reader with?
DQ: In reality, to tell you the truth, I do not deserve all this good fortune I have received. I thank my Lord and savior for it always. Like I always tell people, and I would like to close this interview with this piece of advice, look for God and you will find the way.

---
Return to Interrogation Room
All contents © 2001 by Jazz Con Clave. All rights reserved. Reproduction in whole or in part is strictly prohibited. All trademarks are property of their legal owner.