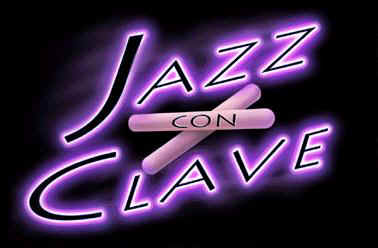 Much has been said regarding the Ken Burns' documentary, Jazz. For the most part, the commentary regarding the nineteen-hour PBS presentation has been negative. Complaints have ranged from not including many of the innovators of the genre to the documentary being a total washout. The fact that most of these complaints emanate from individuals long considered some of the "apostles" of the "gospel" of Jazz, would lend some credence to the commentary. But consider the story of how a young boy living in a land far removed from the music in question could become inspired to become one of the leading exponents of his instrument simply by listening to a Jazz record.
That is the story of one David Sanchez, who at the age of fifteen accidentally stumbled upon one of his sister's records, a compilation of Miles Davis recordings. The music contained on that record propelled him towards an intense examination of what was happening musically among the musicians on those recordings. Eventually his search for enlightenment would bring him to the New York metropolitan area, and within a few years he would be performing with Dizzy Gillespie's United Nations Orchestra.
We caught up with David in New York City where he was scheduled to play a weeklong engagement at the legendary Village Vanguard with his quintet. David spoke to us about how he was influenced early on by the playing of guys like Sonny Rollins, Dexter Gordon, and John Coltrane. He also spoke about how he came to play with Dizzy. Contrary to what most biographies state, including that issued from Columbia Records, regarding that issue, it was because of the recommendations of Giovanni Hidalgo and Danilo Perez that his playing was brought to Dizzy's attention. Eventually his stint with Dizzy would lead to a lucrative record deal with the single most important Jazz label today, Columbia Records.
David is currently on tour promoting his sixth release for Columbia/Sony, Travesia, which comes on the heels of his Grammy nominated Melaza (1999) and Obsesion (1998).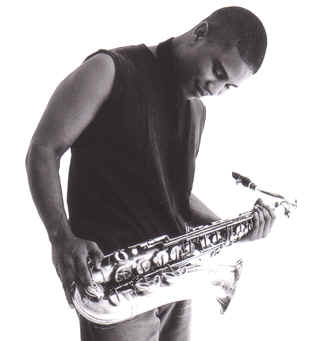 Q&A: A Conversation with David Sanchez
By
George Rivera
GR: In the beginning, what was it that attracted you to music?
DS: When I first started listening to music I focused on the beat, the rhythm. I wanted to be a drummer. The beat was what first caught my attention musically.
GR: What bands were you listening to at the time?
DS: Cortijo, Los Papines from Cuba, Los Muñequitos de Matanzas, basically the folkloric stuff. Mostly it was Afro centric music because I was into the drumming aspect of the music. Back then, at least, that was what I was focusing in on. Then during my teens I started to listen to groups like Earth, Wind & Fire, which was one of my favorite groups, as well as some salsa groups. I had the opportunity to play with salsa bands. It's a different discipline. It's also important. You hear the beat in a different way with a dance band. My favorite bands back then were La Sonora Ponceña, El Gran Combo, and Roberto Roena, with whom I had the opportunity to play with for a few years.
GR: You studied at the Escuela Libre de Musica in San Juan, Puerto Rico. Can you tell us a little about that institution?
DS: I went there intending to play the drums, but unfortunately there were already too many drummers. So I went with the other instrument I liked, the saxophone. I liked it because the quality of it's sound was similar to the human voice. I figured I would start with the saxophone and switch to the drums later on. Of course, that never happened! The institution is a very good one. The school's curriculum is basically classical European. The student is afforded a very good musical foundation.
GR: You had the opportunity to play with some of the top bands in Puerto Rico. How did that come about, and do you feel that you gained a lot of musical experience and knowledge coming up through those musical organizations?
DS: That opportunity came about because I wanted to play as much music as I could, not only Latin music, but also all kinds of music. While I like all kinds of music, Jazz was my passion since the age of fifteen. I wanted to play Jazz as much as I could. In Puerto Rico at the time the salsa bands were most prevalent. I had the opportunity to play with some of those great bands. It was a great learning experience because, like I said before, it's a different discipline when you play for dancers. They follow the beat in a different way. I think that is the most important lesson I learned in playing with that type of band.
GR: Your introduction to Jazz came by way of a Miles Davis record. What about that record was it that caught your attention?
DS: I think it was the way they played and interpreted the music. At the time I was dealing with written music all the time and I could not believe that they were improvising most of the time because it sounded so logical structurally. For me it was amazing and a whole new way of thinking musically, as well as listening. There was also the fact that guys like John Coltrane, Cannonball Adderley, and Wayne Shorter were playing on those tunes. They were playing the instrument I was studying. It was basically their sonority and approach to the music, as well as their attitude. It was a different kind of energy.
GR: When the decision was made to attend Rutgers University were you leaning towards a career as a Jazz musician?
DS: Definitely! I don't think I was thinking in terms of being a leader, it was more about just playing the music that I liked. It was more about playing the music for the fun of it. It was something I really enjoyed.
GR: What, if anything, have you gained from your education at Rutgers?
DS: A lot! I think every single experience I've had has been as a result of my education at Rutgers. Rutgers is a great school. I had the opportunity to meet people like Kenny Barron, with whom I eventually had the opportunity to play and tour with, and Ted Dunbar, among the many other teachers I had the opportunity to learn from. Rutgers opened up a whole new world of music for me. As you know Puerto Rico is pretty limited musically speaking. And since Rutgers was in close proximity to New York, it was as good as it gets.
GR: How did the contract with Columbia Records come about?
DS: I was playing with Dizzy Gillespie. We were appearing in a Philip Morris Tour. A guy that was a friend of Dr. George Butler, who was the President of Columbia back then, heard me play and was immediately interested. He wanted to know more about me. Eventually he went to Dr. Butler and here we are.
GR: Was Columbia receptive to your musical concepts regarding the Bomba and Plena?
DS: Yes. I have to say that from the very beginning they let me do what I wanted to do. That was a good thing for me artistically. Usually a label will dictate in which direction the artist will go. I really appreciate the freedom Dr. Butler afforded me. So I mixed it up and included some Bomba in that recording with the straight-ahead stuff.
GR: How was it working with Branford Marsalis as your producer?
DS: It was a great and beautiful experience. We co-produced Obsesion and Melaza. It was an easy and great learning experience because he has a lot of experience in the studio with different genres. It was pretty smooth. It is also a good thing having someone that is a musician producing the recording because they may hear things differently than one that is not.
GR: Travesia is your latest release, and follow-up to the Grammy nominated Obsesion and Melaza. Was there any pressure during the recording to take your music to a higher level, especially so, since you were producing?
DS: It was very challenging, especially so since it followed Melaza. I feel that Melaza is such an advanced recording. We had a much longer time in which to record Melaza. I think it was over two years in production. With Travesia we only had a few months to put it together. My intention was to bring a little more subtleness into Travesia. I think I achieved what I wanted. After the fact, we always say we would have done things differently, but I think it was a great learning experience doing it on my own.
GR: What can you tell us about the music contained in Travesia?
DS: There's a little bit of Melaza, but it's subtler. There's a different kind of energy. It's not as intense. That was my concept for this recording. It's a combination of the subtleness found in Obsesion and the hard drive of Melaza.
GR: In the liner notes you mention it's about moving forward, is it about moving towards the mainstream?
DS: That is another objective of this recording. I wanted to bring more of a mainstream approach to the music. I don't want to be labeled as just a Latin Jazz musician. Most of the Latin Jazz today is just Latin instrumental music. I don't want people to think that is the case with my music.
GR: What's your take on the Jazz scene today?
DS: I think there are all kinds of players out there. The interesting thing is that they are realizing that they have to play all kinds of styles of music. That's what I think is important because it can take music to a whole new level. I think that's a beautiful thing.
GR: You seem to be very proud about your heritage. You seem to want to differentiate the rhythmic structure of your music, the Bomba, in specific, from Afro-Cuban rhythms?
DS: All the music of the Caribbean, and that of Brazil as well, have influenced me. The focus of my music comes from the drums of Puerto Rico, the barriles and panderos. I want that to be understood. It's Afro-Boricua. I have been influenced by Afro-Cuban music as well, but that is not what I play. I want to create awareness that there are more than just Afro-Cuban rhythms out there. All of Latin America is very rich culturally and musically.
GR: Can you tell us a little about your sidemen?
DS: Edsel Gomez (piano) brings a lot of creativity to the band. Antonio Sanchez (drums) brings a certain focus and energy. Hans Glawischnig (bass) is the pulse of the band. Pernell Saturnino (percussion) brings wisdom. Miguel Zenon (alto sax) is my right-hand. He enriches everything I do. He's got great ears.
GR: Any closing comments?
DS: Well, hopefully we'll keep making music for a long time. Hopefully making it better all the time and making people happy. That's what it's all about.
GR: Thanks.
DS: Thank you, so much.
---
Return to Interrogation Room
All contents © 2001 by Jazz Con Clave. All rights reserved. Reproduction in whole or in part is strictly prohibited. All trademarks are property of their legal owner.