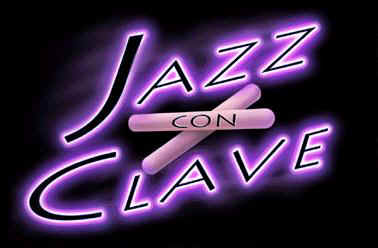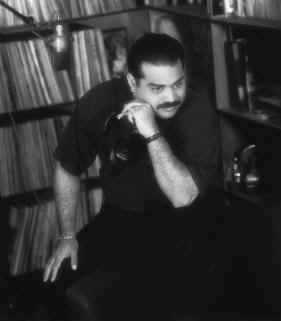 Q&A: A Conversation With Gilberto Santa Rosa
By
George Rivera
GR: I have been told by Giovanni (Hidalgo) that you both played together in a band as kids.
GSR: Yes, what happened was that I started out at a very young age. I started singing when I was six or seven years old. When I was about ten years old I started to sing what we call "salsa". We formed a little group of "salsa" fanatics around that time. You remember Don Periñon, who was the musical director for Andy Montañez, right?
GR: Of course.
GSR: We started out together as kids. The band with Giovanni was interesting, because that was the first band I sang with. What happened was that we did a show with a Puerto Rican television producer by the name of Paco Perez. Paco had done this children's television show where the kids did different things. There was one that did some folkloric stuff, others danced, while others did some acting and comedy. We were the orchestra and we played "salsa". Sort of like what Salserin is doing now. Giovanni is more or less my age so he was also about ten years old. I sang and Giovanni played congas. That's where we met. I remember it as if it were today, we were going to rehearse and there were no congas. He told us to go with him over to his grandfather's house in Old San Juan. Now everybody use to talk about Giovanni this, Giovanni that. I had never seen him play before that day. In the group I was in I played congas and sang. You know how kids are, I was saying to myself "well, let's see what this guy can do. Let's see if this guy can really play." Well, when Giovanni started to play there was no way I was going to play after that!
GR: Then we can say that as a result of your encounter with Giovanni that day your conga days were over?
GSR: It was like, I'll never be able to play those drums again after seeing that kid play like that! You can't touch them! Every time we meet we reminisce about that. The program was titled Los Reyes Mordenuco and it was televised on the eve of Three Kings Day. You know how special that day is in Puerto Rico. We always talk about that when we see each other because for us it was special because it was the first time that we were a part of a musical group. After that I didn't sing with a band for quite a few years.
GR: So your career as a "salsa" singer started at ten years of age?
GSR: Yes, because before that I only sang boleros with little guitar trios.
GR: Well, you then get the opportunity to record your very first record with Mario Ortiz at the age of fifteen. How was that experience for you?
GSR: I have fond memories of that even though it was not really received with much acclaim. I was the only novice on the record. Every one of the musicians was top shelf. During that recording I got the opportunity to meet Rene Hernandez, a master musician, who arranged and played piano on the record.
GR: That was BORINQUEN FLAME, right?
GSR: Yes. That's a very hard record to find. I got a copy only because of my grandfather. A few months before he passed away, may he rest in peace, he told me to take some records he had in a pile because he really didn't listen to them. He knew that I'm always looking for old records for my collection. In the pile was the copy I gave him when I recorded it. It's very hard to find. That was my very first recording. We recorded that record and worked only once in the street.
GR: Where? At one of the fiesta patronales?
GSR: No, you know what happened, there was a musician strike on the island in the hotels. So they kind of put together a sort of dance/concert so that the musicians could make some money. I sang with Mario's band and afterwards I stayed because I was a fan of El Gran Combo who was scheduled to perform later in the evening. Well, after our set Tommy Olivencia's band came on. I was also a fan of his band. Well, Simon Perez, who was Tommy's singer at the time, was running late. Tommy's compadre, who knew me since I was a little kid, came over to me and asked me if I thought I could help resolve the problem. Then Tommy came over and asked me what songs I knew. I asked him what songs did he want me to sing because I knew them all. That was the beginning. From there I wound up with La Grande. That happened while I was in the Escuela Libre De La Musica. In the school there was only one "salsa" band. All the rest played classical music or in a trio format. I got an opportunity to sing with the band. What happened was that I was in the eighth grade and the band was made up of eleven and twelve graders, but they didn't have a singer. So I went to the teacher and asked if I could sing with the band. I auditioned and made it. At a concert we played at, the musical director of La Grande came over and gave me his business card and asked me to call him. I called and eventually I got to record with the group. It was with that band that I came to New York for the very first time. I was just fifteen years old. It was around 1977 or '78 and the scene was still strong with clubs like El Corso, and Casa Blanca, which was the first club I went to. Hector Lavoe was around. Pacheco and his conjunto with Casanova was around. The charangas were really hot at the time also. I was with Elias Lopez who was the musical director. I even got to go to the Asia, remember the Asia? All the musicians would be there. I'm not only a singer, but, a fan of the music as well. I remember one day that we went to have lunch at the Asia. I told Elias I was going to call home so that my mother wouldn't worry. While I'm speaking with my mother I look to the table and there's Elias with Tito Puente and Charlie Palmieri! I told my mother I would call her back and made my way back to the table. We stayed there chatting the whole afternoon. It was great. I was only suppose to record one song, but the other singer either didn't learn the songs or something and I wound up recording almost all the songs. That record was recorded for Ralphy Cartagena. That's where I first met him. The record did well in Puerto Rico. I spent about two and a half years with the band. It was there that I met Elias as well. He helped me tremendously. When I was ready to leave the band Frankie Gregory came along and gave me an opportunity to record with the Puerto Rico All Stars. I had sang with them at Andy Montañez's farewell concert when he was moving to Venezuela. The people liked it and Frankie wanted me to record with them. He gave me the opportunity to record on the tribute to Eddie Palmieri. I sang a song that was too big for me. You see, when your young your hungry. You'll do anything because all you want to do is sing. As you get older you have a little more sense. You see I had to sing Busca Lo Tuyo, which was originally sung by Cheo Feliciano. That was a masterpiece! I did what I could, remember I was just fifteen. If they were to ask me today, I wouldn't do it. I didn't get to work much with them, but it was a good experience working with all those talented individuals. From there I got the opportunity to sing with Tommy Olivencia's band. The best thing about my stay with Tommy Olivencia's band was what I learned. We recorded two records. One was released eventually.
GR: You shared the singing with Paquito Guzman, no?
GSR: Yes, another school. I learned a lot with Tommy. What happened there was that at that instance, I was not the singer for that band. I learned a lot from Tommy and Paquito.
GR: From there you went to the university, the Willie Rosario Orchestra, right?
GSR: Willie had offered me the job when Junior Toledo and Guillo Rivera left. What happened was that I hadn't recorded in two years and Tommy Olivencia was in the process of recording an album so I stayed with Tommy. So Willie hired Tony Vega. If you ask me, I would have to say that the order was correct, because I learned a lot with Tommy and I was ready when I joined Willie's band. It was funny how it all happened because I finished up with Tommy Olivencia on a Tuesday at the fiesta patronales in Bayamon and on Wednesday I was back in the same place only with Willie's band this time. That was the band where I blossomed and gained recognition. I felt that there was a certain chemistry in that band that worked good for the band's style as well as for my style. It really clicked.
GR: That was a university, no?
GSR: Yes! That's where I graduated. I spent five or six years with Willie.
GR: Who were some of the guys in the band that you got to interact with during your stay with the band?
GSR: There was Piro Rodriguez, Mario Ortiz's son, Marito, Elliot Feijo, Fernando Marcano, who's Andy Montañez's musical director, Jimmy Morales, who's with me, Mitchell Laboy, who's with El Gran Combo, Tito Echevarria, who's also with me, Humberto Ramirez, and Tony Vega, who was there before I got there, and Bobby Concepcion, among many others.
GR: Would you like to clear up the rumor that El Gran Combo had offered you the job when Andy left?
GSR: No! I would have given my life for that!!! I always said that I prepared myself to be the singer of El Gran Combo, but I never got the opportunity. That's my group. I always joke with Jerry (Rivas of El Gran Combo) about that. I pardoned him after about seven years. I have a lot of good friends in El Gran Combo starting with Ithier. They have always treated me good. They did invite me to their thirtieth anniversary which was here in the Garden. That was one of the highlights of my career.
GR: Well at least you have achieved as much success as El Gran Combo throughout your career.
GSR: And I'm grateful for that. Ever since I got started in this thing I have always wanted to be a soloist, to have my own style. What happened was that it was not as easy as it is now when I started. I'm not taking away anything from any of today's singers, but, today's singers learn to sing on the job. If your young and can sing a little some record company will come along and record you. Then you go out on the road and try to prove yourself. Back then you had to pay your dues with a band where you had to learn to inspirar and hopefully get recognized. I have fond memories of that period because there were guys like Tito Nieves with Conjunto Clasico, Rafael de Jesus was with Perico, there also was Jose Alberto and Domingo Quiñones. We all come from the same period when you had to sing with a band for six, seven, and ten years and then after the ten years you would say you were going solo and they would think you were crazy.
GR: When you eventually left Willie Rosario were you ready?
GSR: More or less. As far as the music was concerned, yes. But then I had to learn to be a bandleader. The first years were rough because I resisted hiring a musical director. Now I understand it. But it was a good learning experience. I don't read or write music, but I know what I like and I tried my best. That's what I learned those first few years.
GR: How did the opportunity to record for Combo Records come about?
GSR: Well, I was still with Willie Rosario when I decided to start my own orchestra. I decided to become a soloist and I was referred by Rafael Ithier. I had known Ralphy Cartagena from when I sang and recorded with La Grande. Back when I recorded with La Grande he had made an offer to sign me to the label, but, I never signed the contract because all the singers would tell me not to sign a contract. I remember Chamaco Ramirez, may he rest in peace, telling me. There was also Andy Montañez who told me not to sign because I was still too young. I figured that these guys should know, so I didn't. So in 1986 I spoke with Ithier and told him that I was going to speak with Willie about leaving the band to start my own orchestra. However, I did not want to leave without having a recording contract. If I didn't get a contract I would then stay with Willie. Ithier asked me if I was sure about what I wanted to do. I told him I was. With that Ithier put me in contact with Cartagena. Cartagena told me it would be ok and that it would be no problem. I asked who would do the production and he responded that I could do it and that if I failed that then he would get involved. We did the first record which was GOOD VIBRATIONS. Mario Ortiz, my musical father, helped me with every aspect of the recording process. I picked the entire repertoire that was to be recorded. That's how it started at Combo Records. I stayed there for four years. We recorded four records, GOOD VIBRATIONS, KEEPING COOL, DE AMOR Y SALSA, and SALSA Y MOVIMIENTO. During my last year with Combo Records I received an offer from Sony, which was CBS back then. I can tell you this now, when I went to the very first meeting I knew right then and there that I was going to leave Combo Records, because I always wanted to be a CBS artist. We had about five meetings, only because I wanted to make sure the move would be done correctly. I would always have these little notes prepared of what I expected from them. I felt bad when later on the label changed to Sony. You know, Sony can be a television or radio also, but, CBS was a label with a lot of tradition and fame. That's how things are in this business as you well know. I'm very content with the company. I broke the news to Cartagena while we were on tour. My contract with Combo Records had expired by then and we moved on to CBS. When we got back home we recorded the first record for Sony, which was PUNTO DE VISTA. I have to tell you that the third release on Combo, which was DE AMOR Y SALSA, was the record that would set the tone that continues to this day. With the first two records I was trying to find my niche. The first one was in a style like Willie Rosario's because it was inevitable. With the second release I started to try to find my own signature. The "salsa" arena was still going strong and I did not want to get into that scene. I remember we recorded a song that I never sang again. The people would ask for it, but I would never sing it. It was Toda La Noche Oliendo A Ti. The people would always ask for it, but I would never sing it because I felt it was too strong for me. After that came DE AMOR Y SALSA. I remember that Cartagena did not like the record much. I remember going to Ithier with the demo and Ithier telling me to be prepared to go back to the studio. When I took it to Cartagena, Ithier was with me and said that was all there was and that they would have to go with it. That was the record that received the most acclaim and would mark the style to date. That is why DE AMOR Y SALSA is such an important record in my career. Eventually I would go to Sony, where I would record PUNTO DE VISTA, which would be the first release for them, and my first record that would get recognized outside of Puerto Rico and the U.S. After that I did PERSPECTIVA, which until EN VIVO DESDE EL CARNEGIE HALL, would be the most important record of my career. PERSPECTIVA was the record that opened up a lot of doors for me throughout the world. There are places like Peru and Ecuador where I have to sing those songs as if they were just released. From that time on I recorded with my own orchestra under my own criteria. I worked with different people such as Louis Garcia, Ernesto Sanchez, and Ramon Sanchez. In 1994 Jose Lugo started to play in the band. I knew Lugo for a long time. We would always bump into each other when we were playing. When he started playing with me I started to realize the potential he had. Then one day I decided to dissolve the orchestra. At that time I decided that if I was going to dissolve the orchestra I would need a new sound. I would have to do this carefully because I have always been a stickler for tradition. I would have to keep my style while changing the dynamics a little. I needed someone who didn't work with me before to experiment. We would either mess things up, or improve things. I started a dialogue with Lugo. I told him that I was going to record another record and that I had the songs and some ideas in mind. I told him I wanted him to do what he felt he had to do. The outcome was ESENCIA, one of my personal favorites. My participation on ESENCIA was only picking the repertoire and singing. When the time came for me to sing I didn't even know what it would sound like because I had only sung with the rhythm section and the coro. I finally got to hear what it would sound like during a tour stop in Colombia. Lugo went directly to the gig from the recording studio here, in New York and brought along a demo cassette. I was very pleased with the change and we then did DE CORAZON. We tried to get a little more traditional without losing the flavor of our style. As you well know we tried to tighten up the band a little more with a little more swing.
GR: Was it your idea to hint at the rhythms of other countries such as Colombia, Peru, and Ecuador?
GSR: I speak to Lugo about those things a lot. For instance, for the past two years I have been very busy outside of Puerto Rico. We spoke about finding a way of reminding the people of their music without having to resort to actually playing their music. For instance, I don't have to sing a vallenato for the people to feel the flavor of a vallenato. For example there is one song, Esa Parte De Mi, that has an accordion. The Colombians and Panamanians identify with the sound of the accordion on that tune, even the Dominicans. I do that for two reasons, the first being that it refreshes the sound, and the second reason being that it's my way of thanking the people of those countries for the manner in which they always receive us. We also thought about other possibilities. I love traditional salsa. I listen mostly to the music of the masters, but you have to give the listeners something more. I feel that a recording is just like a live presentation. If you record all the tunes in the same mode you'll get bored. You have to look for a balance. You have to please yourself, as well as the listener that appreciates salsa romantica if you want to reach a wider audience.
GR: What are your feelings towards the Grammys?
GSR: I feel, and this is my own personal opinion, that the Grammy is really an award for North American music. That cannot be denied. If they really want to open up their categories and nominations to include Latinos, then the first thing that they have to do is to treat the music with more respect. It's sad to see a Latin artist win the Grammy and have had to wait for them to announce it in the captions so that you can see it. The artist does not have the opportunity to give their thanks, or any other privilege of a Grammy winner. How is it that your going to give me a Grammy and make me come and get it in the kitchen? I'd rather go to the Latin Quarter and enter through the entrance where everyone greets me and accepts me for who I am. There's no denying it that to be nominated for a Grammy is an honor, but, I believe that for the Latino artist it's more of a public relations thing. If you ask me, of all the records that I've recorded there are four that I would have nominated for a Grammy. I would have nominated A DOS TIEMPOS DE UN TIEMPO, which was the tribute to Tito Rodriguez, LIVE AT CARNEGIE HALL, and the last two cds which are ESENCIA and DE CORAZON. I'm not saying that I'm upset that they were not nominated. That's a never-ending story. I have been lucky to have had a very good career to date within the Latino community without having won a Grammy. I do salute my colleagues that have won, and I feel that we have been well represented.
GR: What would you say to those that say that you are not a sonero, but a singer of salsa romantica?
GSR: I would tell them that everyone has their own opinion. I am not the best of the soneros. I consider myself a good one. I have been able to manage a happy matrimony between both the traditional and the newer sound, and I'm comfortable there. I don't have to be the "first" or "best" to feel comfortable with what I'm doing. I may not be on par with the oldtimers, but I'm not one of the newer ones either. I just consider myself a good sonero, with my own style.
GR: Come on now, you know that you can hold your own with the rest of the best.
GSR: Meñique had an inspiración that went something like this, "I may be offensive like carbon, but if you light me up you'll find I'll suffocate you." I liked it because I'm like that.
GR: With that said, is there anything else you'd like to let the public know?
GSR: First of all I'd like to thank you for seeing to it that this information gets out there. To the reader I'd like to thank you for your support of Latin music in general. It's important that my colleagues and I have your support so that this music never dies. Caminalo!
---
Return To Interrogation Room
All contents © 2001 by Jazz Con Clave. All rights reserved. Reproduction in whole or in part is strictly prohibited. All trademarks are property of their legal owner.