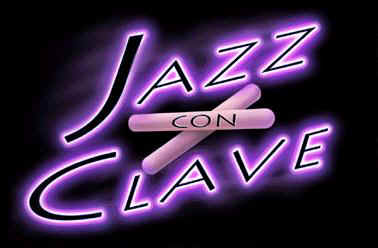 Back in 1962, a time when everything seemed to be going so good, musically speaking, for Rafael Cortijo and Ismael Rivera, there were those that saw things for what they were. Things started to get out of control as a result of the self-destruction that these two musical giants were causing to themselves. It was time to bring things to halt. In an attempt to help bring an end to their destructive ways, Rafael Ithier and his bandmates decided to basically fire Cortijo and Ismael and keep the Combo alive, only now they would be El Gran Combo de Puerto Rico. Thirty-eight years later they are still traveling throughout the world playing their music.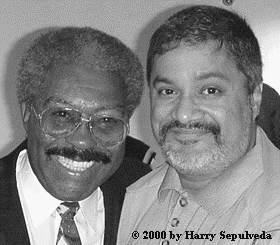 Q&A: A Conversation with Rafael Ithier
with
George Rivera
GR: How was it that you got involved with music?
RI: Professionally speaking I started in this business when I was just eighteen years old; however, I was playing guitar when I was younger. In my house whomever didnít dance sang. It was a house full of musicians. I would have to say that I was born to be a musician.
GR: With whom did you start your professional career as a musician?
RI: Well I started off with a small group some fifty years ago by the name of Conjunto Lucerito. After that I played with a group by name of Conjunto Hawayano. Those were small groups that never amounted to much. I played with groups like that until a group was organized by one of the greatest Puerto Rican composers, Faustino ďTitoĒ Henriquez. The group was named Conjunto Taone. That was where my professional career really began. I was with the group for a few years until I left for the Army. While in the Army, we formed a group we called Los Borinquenia Mambo Boys. When we finished our tour of duty we took the group out on the road. That was around 1952-53. We came here to New York, Chicago and many other places. The group stayed together until around 1955. Thatís when I left to work with Cortijo.
GR: Who were the original members of Cortijoís band?
RI: Originally it was just a pick-up band put together for a gig. There was Leyo Peña, Papitin, Eddie Perez, Domingo Saiter, Sammy Ayala; it was just about five or six guys. Thatís when Rafael Cortijo decided to really organize the band.
GR: Were you with the band Cortijo led at Armandoís Black Magic, the after-hours club in the San Juan seaport area?
RI: No, at that time I was still with the Mambo Boys in New York. The pianist back then was Hector Urdaneta who has passed away. When I returned to Puerto Rico I took over the piano chair.
GR: When Cortijo finally formed the group, which included Ismael Rivera and yourself, things really took off not only in Puerto Rico, but in New York as well, right?
RI: Yes. Cortijoís group was very successful and had a huge impact on the Latin American music scene back then. Not only were they successful here in New York and Puerto Rico, but throughout all of Latin America. Santo Domingo, Curacao, Aruba, the Antilles and the whole Caribbean area felt the impact of that group.
GR: Unfortunately the success of the group came to an end when the band decided to break away from Ismael and Cortijo due to their self-destructive ways. Thatís when El Gran Combo was formed. What year was that?
RI: That was in 1962. We decided to leave Cortijo. We decided to name the group El Gran Combo. We didnít want to put anyoneís name up front thatís why we decided on that name.
GR: Who were the original members of the band?
RI: On the saxophones we had Eddie Perez and Hector Santos. On trumpets we had Kito Velez and Victor Rodriguez. Our lead vocalist was Pellin Rodriguez and a young guy by the name of Chiqui who passed away. The bass player was Miguel Cruz. On percussion we had Martin Quiñones (conga), Maninin (bongo) and Milton Correa (timbales). I was the pianist. That was the original band.
GR: Was the group a cooperative effort?
RI: We have always run the band as if it were a cooperative; however, it was not. We have always used that system. We all participate in the day-to-day operation of the band; however, we do not divide the earnings equally. We do make decisions that concern the band as a unit. The system continues to work for us and remains intact.
GR: How many recordings has EGC recorded to date?
RI: There have been around sixty studio recordings. There have been many compilations done of the material contained in those recordings, which would bring the total to about seventy-five recordings.
GR: When Pellin Rodriguez, Andy Montañez and Mike Ramos were fronting the band there was a lot of choreography involved. Was that one of the original concepts for the band?
RI: What happened was that we were formed during a time when there was a lot of work being done for television. You had to devise different ways in which to entertain the viewers. The music was not enough. Maninin left the band after six months. Roberto Roena was his replacement. Robertito was more of a dancer than a bongo player back then. That was when we started with the dance routines. It was a necessity that grew out of the television presentations. Afterwards all the other bands started doing the same thing. We are very proud of being the originators.
GR: When was the trombone added to the line-up?
RI: I always liked the sound of the trombone. We started with Gema Records and the owner didnít want to add the trombone because he felt that the bandís sound would change. I liked what guys like Mon Rivera were doing with the trombone sound back then in Puerto Rico. Then Eddie Palmieri formed La Perfecta, which fronted two trombones. Willie Colon then followed with his distinct sound. I always wanted that; but the owner of Gema would not allow it. When our contract expired with Gema I decided to add the trombone, as well as to form our own label.
GR: Is EGCís sound one that was developed by you, or by the band as a whole?
RI: The band was created basically with that sound in mind. I was the bandís main arranger. Rogelio ďKitoĒ Velez arranged as well, in the beginning. After his departure from the band two years after itís inception, I remained the sole arranger for approximately twenty-eight years. The bandís sound has always been under my direction.
GR: Over the last thirty-eight years the band has had the opportunity to travel throughout the world numerous times. Which are some of the countries the band has not had the opportunity to visit yet?
RI: The only places we have not visited as of yet are China and Russia! Aside from those two countries we have visited every corner of the world.
GR: There will soon come a day when you will have to step down and retire. Will EGC continue to exist without your presence?
RI: Certainly! Yes, I do believe that EGC has enough batteries to continue after my departure. They do not need me to lead the band. I think that the band is well organized and can continue to exist long after my departure. There is no reason why the group should not continue to exist. Naturally I enjoy what I do. It keeps me busy most of the time. Eventually the time will come when I will decide that I wish to remain home. I see no reason why the band should not continue to exist when that day is upon us. I would like to see it continue.
GR: How would you compare the work that Charlie Aponte, Jerry Rivas and Papo Rosario have done to that of Pellin and Andy?
RI: I think that they all have done what was necessary. Their work has been very efficient during their time with the group. Andy and Pellin performed marvelously when they were with the band; however we cannot deny the fact that Charlie, Jerry and Papo have performed as well with the group. Their work with the group also merits recognition as well. Each of them has performed well during their period with the group. There are those that like one over the other; however, they have all done their job well.
GR: Why hasnít EGC recorded a tribute to Cortijo and Ismael Rivera?
RI: As you well know, we have thought about doing that. There are those that would perceive such a tribute as a beautiful and honorable thing; however, there are those that would perceive it as just an exploitation of both Ismael and Cortijo. That has been the main reason why we havenít done it as of yet. We do not want to do it and create any kind of controversy.
GR: Do you think the time is right for such a tribute?
RI: I think it would be a beautiful thing. I am considering it and perhaps it can be done right. I will be discussing it with the group and perhaps weíll do something in the next record. I think that the majority of the people will see it as we do; but, as you know, there will be those that like to see it the other way. I donít think that EGC needs to use any gimmick to get attention, or for any type of financial gain this late in the game; but there are always those that like to talk.
GR: After thirty-eight years in the music business EGC has seen it all from mambo to boogaloo to jala-jala to what today we call salsa. How do you view todayís scene?
RI: Thereís a big difference today. During the 50ís, 60ís and 70ís it was all about dancing. It was an era that the dancer demanded the best from the many different orchestras. The dancer played an important part in what the bands played and recorded. After all we performed for them to dance. Sure there were those that would come to listen to the band every once in a while; however, the main reason they came to the many different clubs was to dance. Today there is less emphasis on the dancing aspect of the music. We have to understand that weíre in an era where the people go see to a show. Itís not like before where one went to dance. For the most part the people go to see the artist sing. I donít necessarily think itís a bad thing. They have taken away a little bit of the swing element of the music. They have even disregarded the concept of clave. Early on in the development of what we today refer to as ďsalsa sensualĒ there was this notion that one didnít have to arrange around the clave. This led to a weakening of the music as far as the dancer was concerned since it diluted the swing element. It was less rhythmical. As a result the dancer stayed away, and the dance bands sort of dwindled. I believe that there was a positive contribution; however, there was a big difference.
GR: What can the public expect from EGC in the new millennium?
RI: We havenít had time to sit down and think about that yet. Weíll have to sit down and discuss that as a unit. Our problem is that we have forged an identity that has been accepted by our loyal following. Itís not so easy for us to change that now. One thing is for sure, and that is that we will continue playing for the people, for the dancers. There will be little changes here and there but nothing major.
GR: With that said, thank you.
RI: Iíd like to thank you for always being there, and for taking the time to get this out to the public. We would also like to thank our legion of fans all over the world.
---
Return to Interrogation Room
All contents © 2001 by Jazz Con Clave. All rights reserved. Reproduction in whole or in part is strictly prohibited. All trademarks are property of their legal owner.