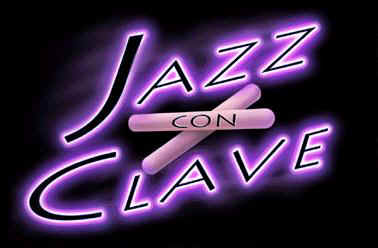 My first instinct upon receiving a call from the offices of Prestigio Records, in regards to interviewing George Lamond, was to pass. Then something in me decided to let it roll. After all the guy hails from my hometown in Puerto Rico, Santurce, he's from my old stomping grounds in the Bronx, and he was a certified recording star for quite some time now in the American market. The least he deserved was a listen. You see, I had received his first salsa release, ENTREGA, and had chalked it up to just another pretty boy trying to capitalize on today's Latin music market. I realized that I didn't even give the guy's CD a thorough listening session. Well, it was now time to give it the once over and to my surprise his release was in fact not bad, especially for a debut release. George Lamond is a very easygoing guy with his eye on the prize. But don't let his quite manner fool you. As you will see George is a hard working guy that thinks things through and gives it his all. With that said let me introduce you to Prestigio recording artist, George Lamond.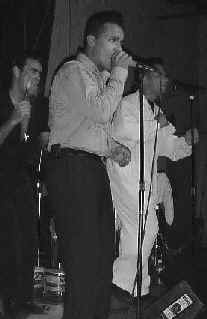 Q&A: A Conversation with George Lamond
by
George Rivera
Q: Why donít we start from the beginning?
A: I started singing at the age of 14, but I didnít start singing professionally until the age of 18. Thatís when I received my very first paycheck. I started by break dancing. Then it was singing doo-wop in the bathroom with my friends in high school. Then it was singing the music, which was hot at the time, free-style. Before I attended Bronx Community College I recorded "Bad of the Heart" which became a really big hit. As a result I didnít get to college. Instead I went on the road with The New Kids on the Block. By the age of 18 I was making a whole lot of money. Not bad for a kid that was working at Blimpieís. After that I recorded another album, for which I traveled promoting and performing in concert halls. I then recorded my very first Spanish language album. A lot of people do not know about that. Thereís a song on it that many people are now familiar with which I sang with Lisa Lopez that is titled "No Morira". DLG made it very famous as you well know. I originally did it in a ballad. They made it a huge hit in salsa. After that I continued working in the studio because I really didnít know in which direction I wanted to go. Then Marc Anthony had just finished recording his first record. As a matter of fact I was in L.A. with Marc when he was promoting his record. When we got on the plane he told me, "George listen to this album." I was always a big fan of Marcís. He used to do background vocals for me. When I first heard it on the plane I knew it was going to be a hit. Because of Marc, really it was because of Jerry, I started buying salsa because of Jerry. Iím a late bloomer.

Q: Jerry who?

A: Rivera. I then started listening to Marc and then India came out. It was around that time that I first started working on my album. I wanted to make sure it was getting done right. It took about three years to do the album. And now, here we are with ENTREGA.

Q: How did you get into singing, and why?

A: I got into singing simply because it was something that came naturally to me. It was something that everyone said I could do well. Itís like when someone plays basketball and they tell him heís really good and that he should take it to the next level. Everyone kept telling me that I was really good. But I was just mimicking songs. I would hear a Luther Vandross song and I would mimic it. I would hear a Ruben Blades song I would mimic it. Eventually I got together with a friend and recorded a demo. It was "Simply Itís Amazing", a song recorded by Luther Vandross and Gregory Hines. I recorded the demo and my friend passed it around the school. The next thing you know Iím Mr. Popular at Art and Design, my high school! After that I decided that singing would be my career.

Q: You have started your singing career in reverse where Marc Anthony is concerned. You had a budding career in the American Pop genre, while Marc really made his bones in the Latin market.

A: Marc never really got the hits he aimed for. Marc was working with everybody. He was doing background vocals for everybody. The thing about it was that he never got to record "that" hit record. I remember when he was doing the background vocals for me on a cover of the Jackson Fiveís "I Want You Back". I remember sitting in the studio and thinking "why is he in here?" I felt that he shouldnít have been in there singing background vocals. He should have been a huge success. At that time I was the "big" thing in freestyle. I knew that eventually he would make it. Everyone comes to that fork in the road in their lives and he decided in the right path and look at where he is today.

Q: Your doing it in reverse. You were already a "star" in the Pop market.

A: I was successful in the American market. As a matter of fact I was very successful worldwide especially within the Latino communities. However, I never really made that crossover into the mainstream American Pop market. I was popular enough where I was comfortable and money was coming in.

Q: Why didnít you set your goals to make that crossover into the American Pop market?

A: Right now it was all about timing. It just so happened that at the time Iím releasing this album everyone else is releasing English albums. Itís just timing. It was just a few months ago that we found out that the record was going to be released this past month. At the time we found out that Marc was about to release an English album. Jennifer Lopez was going to release one too, as was DLG and Carlos Ponce. Then the thought struck us that by the time my album came out no one would have a Latin album out! Thatís great! It was just the timing. I am still going to record in English.

Q: How did you prepare for the Latin market?

A: I did a lot of research. I listened to a lot of old stuff. I was listening to guys like Angel Canales, Ruben Blades, El Gran Combo, Larry Harlow which I fell in love with. I listened to lots of Larry Harlow! I also listened to the new guys like Adolescentes, Jerry Rivera, Marc Anthony, and Tito Nieves big time. I also went to all the shows and concerts to see what was happening. Thatís how I prepared myself for the market. I was also buying other stuff like Jose Carreras the opera singer, Laura Pausini, and Ilan Chester. I was listening to stuff like that and from some of the best songwriters. I was filling my head up with all those resources so that when the time came I was prepared and knew just what I would do.

Q: Compare both the American market and the Latin market as you have experienced them.

A: Well, the American market is much more political. The Latin market, while there is some politics involved, does not come anywhere near the American market. Itís more personal in the Latin market. They want to know who you are. They donít really care about how pretty or good you look. If you have talent like Juan Luis Guerra for instance they will applaud you. You donít have to look like Ricky Martin, no offense meant, which is a good thing also. They want real music and real singers. Thatís the difference.

Q: Howís it gone for you so far in the Latin market?

A: Itís been really, really good. Iíve been received very well. I just played SOBís this past Monday. The response was phenomenal. Everyone was telling me, "George, this is SOBís Monday nights. This is the Apollo of the "Salsa" world and if you donít make it hereÖ" For some strange reason I walked in there so sure of myself, as if I knew I would do well. We tore the house down. It was one of the best Monday nights theyíve had in a while. We did a great job. Everyone was singing along. Thatís what I love. Not just the first song, but all the other songs.

Q: Where do you want to go next musically speaking?

A: Well what happened was that while I was recording this Latin album my next album was already done. Itís been done over a year ago. Now that weíre hot my American label is taking advantage of that and is readying to release it.

Q: Not Sony, right?

A: No, BMG, Robbins Entertainment on BMG. It should be released August 10th.

Q: Youíll have both records on the market competing at the same time.

A: Theyíre capitalizing! They just added my English single on 103.5 KTU. Itís titled "Earn My Love".

Q: How are you going to promote your records? Will you do both at the same time?

A: No, the American record is going to be totally separate from the Latin record. Iím not going to fuse them together, at least not at this time.

Q: That would be a great idea for your Garden appearance later this month.

A: Of course! I just want to build myself in the Latin market first since I already have a hold on the American market. I want to let the rest of the Latino community know who George Lamond is. Afterwards Iíll think about fusing both.

Q: That will be good.

A: Itíll be fun.

Q: Well with that said, any last words?

A: I just would like to let the audience know that this is an album that you can play in your car and is very listenable. We have some really great songs with really great lyrics on this album. They have to checkout the video, interview, lyrics and photos as well. This is the first Latin enhanced CD. I also would like the audience to know that when it comes to a George Lamond show they will be offered something different from the typical salsaero show. I want to give the audience a show. Iím talking about an energy filled show that theyíll enjoy to the fullest, because I give it my all.

Q: With that said good luck! Your fans have two good releases coming their way to enjoy.

A: I hope, something good has to happen!
---
Return to Interrogation Room
All contents © 2001 by Jazz Con Clave. All rights reserved. Reproduction in whole or in part is strictly prohibited. All trademarks are property of their legal owner.