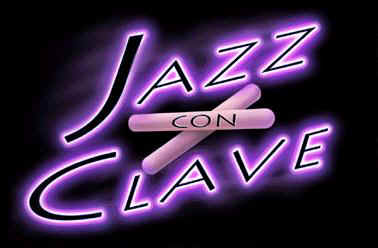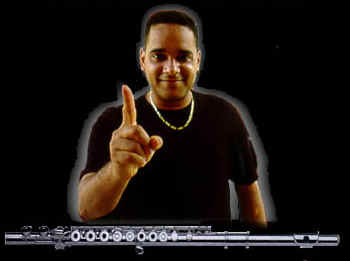 Q&A: A Conversation With Orlando "Maraca" Valle
By
George Rivera

GR: Why don't we start with how you got the nickname, Maraca?

OV: Well, I have had the nickname since I first started studying music. At the time when I first started studying music we were all kind of hyper. Everyone had a nickname. I was very skinny and I had a large afro. The guys thought I looked like either a microphone, or a maraca. It was a good thing that they decided on "Maraca". It turned out to be very beneficial as well because there were a lot of Orlando's in the school studying music, so it was a way of being identified.

GR: While we're on the subject, how did the name of the band come to be?

OV: The name of the group came into existence as a result of the first album we recorded, FORMULA UNO, where we dedicated a tune to Emiliano Salvador. His first recording was titled NUEVA VISION. Our tribute to Emiliano was titled Otra Vision since I had the opportunity to have played with his band and now I was doing my own thing as a result. When we decided to form the group the decision was made to name the group Otra Vision in his honor.

GR: You spent a lot of time as a member of Irakere, under the direction of Chucho Valdes.

>

OV: I spent six year with Irakere and Chucho. >

GR: And for the benefit of those that are not aware of your musical career, who else did you play with before getting on board with Chucho and Irakere?

OV: Before joining Chucho and Irakere I was with Emiliano Salvador and Bobby Carcasses.

GR: What role if any, did these musical entities play in the formation of your own musical identity?

OV: Well from Irakere I took the very same thing relatively speaking, that I got from both Emiliano and Bobby. When I worked with Bobby Carcasses I gained my experience. From Emiliano Salvador I got some other things that I was not aware of at the time. With Irakere I got even more experience and another view of the music and the business. I believe that I'm still learning with my own group. I try to learn as much as I can from everyone I meet to this day in order to find where I really fit. For example in the case of Irakere, I got to experience how the music business functioned internationally, and where Cuban music as a whole fit in that arena. The calibre of musician within the band also helped to bring out the best in me, which I could not have done on my own since I did not have the vast experience that most of those musicians had already attained. I believe that Irakere was one of the greatest schools and the proof is that I continued experimenting even after leaving the band.

GR: When you were with Irakere, who were some of the musicians you got to work with?

OV: During those years there was of course Chucho and Oscar, Carlos del Puerto, Enrique Pla, Carlos Averhoff, Jorge Varona, who passed away, Machao on trumpet for some time, Carlos Alvarez on trombone, Juan Mungia on trumpet, Cesar Lopez, and Anga as well. There were different formats throughout the six years I spent with the band. You know all the talent that passed through the band during those six years!

GR: A lot of people are not aware of the fact that you produced the first two records for Cubanismo. Would you like to discuss how that came about?

OV: I first produced two records for my brother Yumuri. His band's name was Yumuri Y Su Hermanos. They were both "salsa" records. They were the first ones I did. I then produced PASAPORTE with Tata Guines and Anga. That record won the coveted Record of the Year at Egrem that year and was eventually released worldwide on the Enja Record label. And with Cubanismo I produced three of the tracks (Descarga De Hoy, Aprovecha, Ahora Me Voy) on the first release, and in the second release I produced two tracks (Salsa Pilon & Mar Y Tierra). I have also done other records such as Los Amigos which was with Frank Emilio, as well as my own records which are FORMULA UNO, HAVANA CALLING, and now SONANDO.

GR: You're first two records on your own were instrumental for the most part, while your last record was a little more traditional. Where do you want to go next musically speaking?

OV: You'll all have to buy the next record to find out, because there will always be a surprise from me. Don't assume that it will all be the same, because it's not. We are always looking to do different things quality wise and genre wise. We are always exploring the roots of Cuban music so that we can offer the listener something a little more modern that will appeal to the jazz and salsa aficionado, as well as to those listeners that may not be as attuned to the music. We are always looking to reach a wider audience maintaining our Cuban roots, but making it more appealing internationally. We want to make our music more appealing internationally, but at the same time to keep it as Cuban as possible. We don't want to be repetitive. We want to continue experimenting.

GR: You have been traveling a lot lately taking your music all over the world. Would you like to comment on that?

OV: Well, I have visited over 33 different countries already, some of which I have visited 12 or 13 times already.

GR: What, if anything, have you learned from those trips?

OV: I have learned a lot. In respect to the music I have seen how the music is appreciated differently throughout the international community. It is received differently say in Japan as opposed to say the United States or Panama. They are all distinct with different tastes. I have also had the opportunity to interact with musicians from all over the world. I have also seen how music is a part of everyday life in those countries. Music is not only composed of the notes one plays. There is a certain feeling involved, we call it "sentimiento callejero" that adds another dimension to the music bringing it to life.

GR: This is your second tour throughout the United States. How's it been for you?

OV: There have been some good impressions and some strange ones. We have traveled throughout the entire U.S. North, South, East and West. Every place is different. The only common denominator was the desire to listen to Latin music, and the interest in Cuba. That's a beautiful thing to be able to share with the public. I would not have believed that the public would have any interest, or been aware of my work, much less liked it! I have always read about it, but it is a different thing to have experienced it. When you are in front of an audience, that's the moment of truth. I believe it has gone very good for us and we are thankful. Hopefully there'll be more to come.

GR: So, you would like to come back?

OV: I'd like to come back with my group and to also work with other musicians as well. We have had the opportunity to interact with many Latin musician here in NYC, as well as with lots of American jazz musicians. I think from the impressions I was left with that it has only just begun. This thing has just begun and there are lots of good fruit to bear.

GR: Now, this is a question I have to ask. What is it about the Cuban musician that defects to the United States, such as Arturo Sandoval and Paquito D'Rivera, that when they get here they sort of lose their edge and creativity?

OV: First, let's make it clear that it is your opinion and not mine. I respect all musicians, including those Cuban musicians that have defected. What I do know is that like I told you before about the streets, you can't live locked up in a room away from everyone. You have to live and experience life. You can't just come here to NYC and expect to find the same rhythm you had in say San Juan, Puerto Rico, or Caracas, Venezuela. NYC has it's own culture and vibe. It could be that one gets into that world, and for that period he is no longer in say San Juan or Caracas. And you shouldn't also lose that contact with the streets and what's happening on the streets. For example in Cuba the music and people continue to progress on a daily basis. The music that is played today is not the same as it was in the 1950's, the people don't dance like they did in the 60's or 70's. So you have to keep on following the trends. You have to stay constantly on top of that. I respect what all musicians do. Personally, I try to stay in contact with what goes on over there and here. That way I stay in informed and I can then make the best music possible for all to enjoy.

GR: So, would you say that when one leaves his country that he loses a little of the flavor of his country?

OV: It could happen. I believe it depends on the person's disposition and if they try to stay informed. It's like one's native language, you don't forget it but you can misunderstand the context of certain words used in slang. But if you stay informed and up-to-date you'll understand it all.

GR: Why, in your opinion, is it that Cuba turns out so many very talented musicians that are well versed in say jazz, as well as in Afro-Cuban rhythms? Is it a personal thing or an educational one?

OV: I believe that traditionally in Cuba there has always been a school of well versed musicians. For example in the 1940's and 50's there were lots of first line orchestras, including a string of individuals that were responsible for the development of various Cuban rhythms. Cubans are very innovative and are always changing things around. They are never satisfied and are always inventing or trying different things. During my time, I started to study music around 1977 at the age of ten, one would study a lot in school. It was a very good and well rounded education that was available for free. I studied for over 13 years before graduating from the Escuela Superior de Arte. I didn't do anything else except study music. There were the academic requirements of course, but I got to study everything I wanted. What I didn't learn in school, in my classical training per say, I had to find on my own. For example, my inclination towards jazz was something I was particularly interested in. Cuban music was something I inherited because my brothers were all musicians, and my uncles taught me as well. I also believe that all Cubans, not only the musicians, are born with the clave within them. The music follows you. You can't hide from it. If you don't like music don't go to Cuba because, as you well know, it is everywhere you go.

GR: Wherever you go!

OV: Wherever.

GR: Why did you decide on the flute?

OV: That was decided for me. One day I was singing in my house and by brother told me that I sang good. He asked me if I was interested in studying music and I told him that I would love to, that I wanted to be a musician. He asked me what instrument I was interested in studying. After thinking it over I responded that I would like to study the guitar, but in reality I really liked the alto and soprano saxophone. He then explained that he, and my other brother, played the clarinet and that my other two brothers played trumpet. He figured that maybe it would be good for me to study the flute. I did and I liked it. The very first time I played an alto sax was the first and last time since I couldn't get anything out of it. I then realized that I identified with the flute. I then continued experimenting with the flute and not changing instruments constantly, because I realized that if I changed instruments constantly I would not come to dominate one. I am not saying that I dominate the flute, there is still much more I have to learn, but I believe I have a good handle.

GR: Since you are a flautist, will there ever be a charanga record?

OV: That can happen. I want to record a charanga record. I have done some charanga stuff with Jane Bunnett, the Canadian flautist. Richard Egues worked on that project, as well as my wife Celine. We covered some of Richard's work and some chachacha. In my first record FORMULA UNO there is a danzon Almendra it is not basically a charanga because there are keyboards, but the intentions are there. I'm always "charangiando" in my live performances. I have never lost that feeling.

GR: With that said what would you like to leave us with?

OV: First I would like to thank you personally for all you have done for us here in NYC. I would like to thank all the musicians that I have had the pleasure of interacting with and that have interacted with us as well. They risked the chance of my screwing up their show, but it has been a beautiful experience I believe, and the start of something new that is just beginning. We all have to stay in communication and not apart, not just in the world of Afro-Cuban music, but in the musical world within the United States as well. Thanks to you all for listening and accepting my work.
---
Return to Interrogation Room
All contents © 2001 by Jazz Con Clave. All rights reserved. Reproduction in whole or in part is strictly prohibited. All trademarks are property of their legal owner.