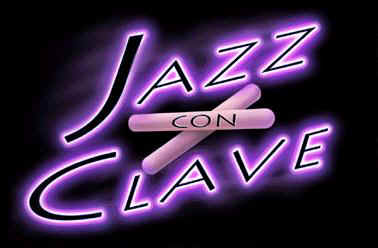 I've told George many times that I have some good interviews stashed away from my radio days. But it wasn't until I was walking around in Manhattan, and saw the re-release of Ray De La Paz' 1987 solo record, titled ESTOY COMO NUNCA, that this one came to mind. "Wow!", I exclaimed upon seeing the cd. I was very excited simply because it is a very good record. This record has some of the best work ever done by Isidro Infante and Tommy Villarini. Ray Santos also pens two arrangements. The horn section in this recording is one of the best featuring the likes of Juancito Torres, Charlie Sepulveda, Piro Rodriguez, Bomberito Zarzuela, Vicente Castillo, Steve Sacks, and Wilfredo Velez. The coro includes Adalberto Santiago, Yayo El Indio, and Ray De La Paz. There it hit me! Here is Ray De La Paz...
Q&A: A Conversation with Ray de la Paz
by
Nestor Louis
NL: Ray, this is the first time I meet you. Even though I know of you since your Ray Barretto days, I am sure that you began your career way before that. So please, if you don't mind, can you tell me and the rest of our audience about your humble beginnings?
RP: Well, I started singing when I was just a child. I took vocal lessons for two years and my first experience as a professional was with a local band, El Conjunto De Don Juan. Of course it never went anywhere. We were just a bunch of guys from the neighborhood that got together to see if something could happened. We recorded a 45rpm, which was recorded in Studio Sounds here in New York City. After that, in 1972, I recorded with Chino y su Conjunto Melao. After that I ended up recording with Ray Barretto, who saw me performing at a festival with Conjunto Melao. He came up and offered me a job. "Mira, estoy grabando un LP que se va llama Ricanstruction, would you like to record for me?" "Of course!" I mean, I don't have a contract with anybody. So, I ended up recording four albums with him. The other three were BARRETTO LIVE, GIANT FORCE, and RHYTHM OF LIFE. I gained lots of experience with him. After doing the first two Barretto records, I joined Orquesta Guarare. Oddly enough Orquesta Guarare was a band made up of ex-Barretto musicians.
NL: Was this the time when the Ray Barretto band left Ray Barretto?
RP: Precisely! Guys like Papy Roman, Sonny Bravo, Tony Fuentes and other band members
fired the band leader. There were many factors that contributed to this, and one of them was that Barretto was gearing up plans to make a "crossover" happen. We only did one record, and thereafter I traveled to Europe a lot with Jorge Dalto's Latin Jazz band. When I returned to New York, Barretto called me back, and I did the other two records. I wasn't doing much afterwards. I formed a group to gig around, you know to keep myself busy. I mean without a record nobody wants to touch you (laughs). So in the interim, I hooked up with mi compadre, the late Louie Ramirez. A company by the name of K-Tel contacted Louie and approached him about doing an entire record of ballads turned into salsa. Louie agreed to do it and then hired Jose Alberto "El Canario", Piro Allen (Tito Allen's brother), and myself to sing the songs. That record was called NOCHE CALIENTE. It gave birth to what is called today "salsa romantica," or "salsa erotica." I don't care what people say, that record, even though it was "salsa romantica," had more swing than any other record of the genre to date! The Copacabana when it was on 50th street, Broadway 96, better known today as the Latin Quarter, the Red Parrot before it became the Copa, all these clubs were packed with folks dancing to that record. The first NOCHE CALIENTE had very little, if any, radio promotion. All it had was a TV commercial, and it sold more than one million copies! In Venezuela the singles Estar Enamorado and Todo Se Derrumbo occupied first and second place consecutively for weeks. Since the release of that record there have been three or four more volumes of NOCHE CALIENTE records from K-Tel that flopped and an endless barrage of "salsa romantica" productions from other record companies that were carbon copies of records already done. Matter of fact, Eddie Santiago in his first album with Conjunto Chaney back in 1984 kind of pokes fun at us by saying "ya no hay mas noches caliente" on one of the songs. But guess what? There's only one NOCHE CALIENTE with Louie Ramirez.
NL: Is this how you end up teaming with Louie Ramirez?
RP: Well, yes. Actually it was a suggestion that was made by Hector Maisonave after noticing how the other NOCHE CALIENTE records did. We decided to record as Louie Ramirez & Ray De La Paz. People obviously recognized Louie's name, and this time they also recognized the voice. The voice is the first thing that people associate with any song! People in general say, "I know that voice from somewhere, he or she sounds like.....(fill in the blank)". The masses hear Charlie Aponte and Jerry Rivas, but they know El Gran Combo. Before these guys went on their own, the masses heard Tony Vega and Gilberto Santa Rosa, but knew the Willie Rosario Orchestra. Anyway, Louie and I teamed up and every one of our records sold over 60,000 copies! By Latin standards that is awesome!
NL: What do you attribute to the continued and unstoppable success of "salsa romantica?"
RP: That's simple! Women. Understand that back in the 70's the music industry concentrated their sales efforts towards men, who were doing all the music buying. The music inadvertently ignored the female market. Can you imagine women buying records that put them down? Of course not! So that changed. Times change. "Salsa Romantica" came on the scene. The lyrical content became more complementary to women, and that drove record sales up. Women today buy more music than men for many reasons. Income and taste have a lot to do with that.
NL: You did three records with Louie. Why the break up?
RP: Artistic differences. Louie and I had different ideas, he wanted to do different things. He wanted to work locally. He had many things going on here. I wanted to travel some more.
NL: Honestly, the reason I ask this is because in 1987 I noticed that Louie and you came out with separate recordings. Louie had recorded LOUIE RAMIREZ Y LA SUPER BANDA and you recorded ESTOY COMO NUNCA. I liked your record more. You were gigging more than Louie. So much so, that you ended up recording a tremendous album for RMM a year or two prior to Louie Ramirez signing up with the label. With all of these things going on for you why then did you decide to reunite with Louie?
RP: The fact is that Ralph Mercado met with me and pitched the idea of reuniting me with Louie. He argued that we've been apart for seven years and that the public always liked us together. Well, I was under contract with RMM and he did what was in the best interest of the company I guess. So, we recorded a cd titled OTRA NOCHE CALIENTE. There Louie included a medley of the hits we had ten years prior. Then we were scheduled to record PREPARATE BAILADOR, but unfortunately his passing sort of changed things. Louie had already recorded some basic tracks for the record, but unfortunately he didn't get to finish all of them.
NL: Ray, you have a tremendous voice that is suitable to sing any style of music. What style are you most comfortable with?
RP: I sing anything I like. I sing in English and in Spanish. I sing aggressive salsa as well as "salsa romantica." I also sing boleros. I love boleros. I wanted to include a bolero in two of my RMM records but they wouldn't allow it. Yet they allowed Nora to sing a bolero. Hey, if you look in their catalog you will find a record or two of nothing but boleros. Even Tony Vega pleaded with Ralph to let me sing a bolero. I love to sing boleros. One of my dreams is to record a bolero/balada record.
NL: I feel that Tito Allen, Nestor Sanchez, Rafael De Jesus, and you are awesome vocalists with unbelievable talent. All of you guys have great voices and are gifted soneros capable of adlibbing
and creating a song out of thin air. I feel that you guys have been heavily underrated by the industry and the public.
RP: Oh no doubt! I feel the same way. None of us has gotten the recognition that I feel we deserve. Neither are we looking for it, however, it is unfortunate that in this business no one is recognized until they pass, and that's because of hypocrisy. It's a shame. We do our craft, we've been doing this for a little while now and we are great at it. It's all image man. It's not about music, it's not even about the art. It's about how you look and how many illusions can you sell to an audience. It's the business of entertainment. A business that sells a product and not a talent.
NL: I am sure that's how the business is like here in New York. Have you considered re- locating to Puerto Rico?
RP: I've travel back and forth doing the coro thing, but most of my time is spent in New York. I enjoy many benefits here in NYC. It's here where my bread is buttered. You see, I do jingles along with Nestor Sanchez, Doris Eugenio, Damaris Carbo, Debora Resto, and Gabriella Anders. Doing jingles has been great for me. Even my son is singing jingles! We have a great member's union with excellent benefits and excellent royalty rates. If I were to stay in Puerto Rico, I would miss all of that.

And to think that if I didn't see his CD on the window, I probably would've still been sitting on this interview...e' la cosa!


---
Return to Interrogation Room
All contents © 2001 by Jazz Con Clave. All rights reserved. Reproduction in whole or in part is strictly prohibited. All trademarks are property of their legal owner.