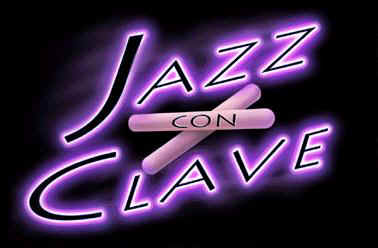 Iím caught up in a tremendous traffic jam at the corner of 53rd Street and Broadway, right smack in front of the Ed Sullivan Theater, the current home of the Dave Letterman Show. The President is in town and all traffic is at a stand still so that his motorcade can get through. As if that's not enough itís cold as hell and just beginning to snow. I glance across the street at a forty-odd story building that is taking up the space where the "home of the Mambo" once stood. Weíre talking Palladium, folks! I start imagining what a night at the Palladium was like. Then all of a sudden my imagination takes over...
Itís a warm summer night, I finish showering and get dressed. Iím at the bathroom mirror putting the finishing touch on my slicked back hair. I grab my pocket comb and put it in my pocket. Iím off for the subway station. As I approach the corner of 53rd Street and Broadway I notice a small crowd at the entrance of the "home of the Mambo", the world famous Palladium ballroom. I make a quick stop at the pharmacy that occupies the first floor of this two story building. Right away I hear the shuffling of feet to the sounds of the Tito Rodriguez orchestraís rendition of Te Comiste El Pan. I pick-up some scented gum and Iím ready. I head over to the entrance and approach the ticket booth. I greet Joe Delmondoís wife, purchase my ticket and head up the stairs. I hand over my ticket to that old Jewish guy with the twirled-up moustache. Somehow, I can never remember his name. As I walk in, the first thing I notice is the dancing. Through the crowd of gyrating bodies I notice Cuban Pete and Millie, and thereís Augie and Margo doing their thing. The sound system carrying the music emanating from the stage gets my attention. Itís Tito Rodriguez breaking into Avisale A Mi Contrario, the last piece of his set before Tito Puente takes to the stage. All of a sudden the honking of a really loud horn awakens me and Iím back to reality. Damn, I got to get a hold of Ray Santos and find out the real deal...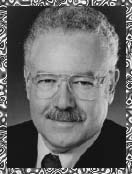 Q&A: A Conversation With Ray Santos
By
George Rivera
Q: Why don't we start with some biographical data. When and where were you born?
A: I was born on December 28, 1928 in el Barrio on 113th Street and Lexington Avenue to be exact. We lived in el Barrio up until about 1942, around the beginning of World War II. At that time we moved up to the Bronx. I have lived in the Bronx for most of my life with the exception of a period of eighteen years in which I resided in Puerto Rico. I returned from Puerto Rico in 1984 and I have been here ever since.
Q: What was the music scene like for a young man growing up in el Barrio during the 1930's and 40's?
A: What we heard on the radio were a lot of son groups such as Cuarteto Marcano, Alberto Iznaga Y Su Orquesta Siboney, Polito Galindez, Claudio Ferrer, those types of groups. We would hear them on the radio and recordings. In the 40's you would hear a lot of recordings from Cuba like Orquesta Casino De La Playa with Miguelito Valdes. That would be going into the 40's, the late 30's. That's the type of music we would listen to. The band we would hear the most from Puerto Rico was Rafael Muñoz. They were very popular. They would have live shows and recordings on the radio. You would occasionally also hear Xavier Cugat, who was also very popular on radio.
Q: What was the environment like in el Barrio during that era?
A: There was lots of music. The Park Plaza was on 110th Street and 5th Avenue. There is a church there now. That was where Machito's band started. Noro Morales would be at the Odd Fellow's Temple on 106th Street between Park and Lexington. There was another club on 102nd Street and Madison Avenue by the name of El Club Obrero. On Saturday nights I would hear the bands playing there on the second floor. Since I lived on 102nd Street and Park Avenue I would just walk up the block and listen to the bands play when I was about 10 years old. There were a lot of places in el Barrio where you would hear live music on a Saturday night. Since there was no air-conditioning you would hear the music wafting out onto the streets. You would also hear the music coming from house parties because people really didn't start going out until later on when the Palladium started up in the late 40's and 50's.
Q: Would there be live bands in the house parties?
A: Occasionally maybe a little trio, a Puerto Rican trio with a couple of guitars and a maraca or guiro player. For the most part it was only records in the house parties. People use to dance a lot. They were really into dancing. They would put some special powder on the wooden floors to make it very slippery so their shoes could shuffle along on the dance floor. That was like a standard thing to sprinkle that powder on the floor to make it more danceable.
Q: Who, if any, were some of the musicians in your neighborhood?
A: I wasn't into music at the time; however, of the young guys playing at the time the one I remember the most was Charlie Palmieri. Charlie lived over on 108th Street between 3rd and Lexington. He lived in the same building my father's Army buddy, Esteban Rodriguez, lived in. Esteban was Charlie's godfather. I got to know Charlie through Esteban. I didn't get to know Tito Puente or Joe Loco, who were from the neighborhood, until the 50's when I got involved in music. As a young kid, the only professional musician I knew personally was Charlie.
Q: How did you get involved in music?
A: When I moved to the Bronx I started to listen to jazz. I was a big fan of saxophone players like Coleman Hawkins, Ben Webster, and Johnny Hodges. A friend of mine told me that we could go down to 48th Street and Broadway, the Strand Building, and for $40.00 they would rent you a saxophone and include 20 lessons. That was around 1945. So we went down there and sure enough they gave us the saxophones. They were C melody saxes which are between an alto and tenor. It looks like a small tenor and sounds like a big alto. Anyway, I took my 20 lessons with it. Me and my friend Al Alvarez, who later went out to Las Vegas and became a big band leader, got involved in it. Eventually we switched up. He got a tenor and I got an alto. We caught that music fever as young men and we stayed with it for quite a long time.
Q: Who was your first professional gig with?
A: My first professional gig with a top band was with Noro Morales. Noro gave me my first job, although I had been playing around for a while with no name bands and pick-up bands. In 1953 I had been hanging around the Downtown scene for a while when Noro gave me a call and asked me to join the band. I was already arranging and he was looking for young guys that could contribute. So, as a result I got a job with him for a while.
Q: By then were you already seriously studying music?
A: I started studying formally in 1948. I attended Julliard for four years and graduated in 1952. While studying I would play with different bands at night. These bands would share the bill with bands like Machito's and Noro's. I would hang around and look over the shoulders of the musicians and see what was going on musically. I got to know Noro, Mario Bauza, Tito Rodriguez, Machito, Tito Puente, and all those other great musicians of the era. When I was a little more experienced I got the opportunity to play with Noro Morales. Later on I went to Puerto Rico with Cesar Concepcion for an engagement at the Caribe Hilton. When I returned to New York City I started to play with Machito and the Afro-Cubans. That was the band that I stayed with the longest. To me that was the best.
Q: In what year did you join Machito and the Afro-Cubans?
A: In 1956. I stayed with them for four years.
Q: Who was in the band at the time?
A: Well, as you know, Mario Bauza was always the musical director. You had Pin Madera on tenor sax, Leslie Johnakins on baritone sax, Mario, Doc Cheatham, Paquito Davila, and Puchi Bulong on trumpet, Rene Hernandez on piano and arranging, Chico O'Farrill was also an arranger for the band. After a while Mario stopped playing trumpet and went back to the alto sax. At that time he took over the lead alto job in the band. Mangual, Patato, and Uba Nieto took care of the percussion duties. That was a smoking rhythm section.
Q: You said that the year was 1956, the Palladium was in full swing, right?
A: That was where my first gig with the band was, at the Palladium.
Q: What was that like?
A: Lots of pressure! Mario's style as the musical director was to hirer young guys, even though they didn't have the experience the older players had. He would teach them and mold them in his style. That was what happened in my case. There were more experienced musicians around; however, he preferred to deal with me and let me grow into his style. Machito had a style that no other band had. Other bands tried to copy it; however, Machito was the real thing.
Q: Mario would rehearse the band in sections, right?
A: Yes. At times he would call a rehearsal for just the sax section. Mario concentrated a lot on the sax section. He really went all out to get a certain sound out of the sax section that gave the band a distinct sound.
Q: How many years did you spend with Machito?
A: I spent four years with them from 1956 to 1960. When I left the band I returned to Noro's band and stayed with him until 1962.
Q: So you left to go back to Noro, why?
A: We went to play an engagement in Puerto Rico at the Hotel La Concha for two years.
Q: After the two years you returned to New York?
A: In 1962 I came back to further study composition and arranging privately for a year with Hall Overton who was a first class jazz and classical music composer. That's why I came back to New York. In 1963 I joined Puente's band. I stayed with Puente's band for about a year and a half.
Q: How was that scene?
A: That was a nice experience. There was lots of work. He never stops. The man is so energetic he never gets tired. He's a very dynamic person.
Q: Who was in the band at the time?
A: There was Jimmy Frisaura, Puchi Bulong, Pat Russo, Jesus Caunedo, Shep Pullman, Al Abreu, Gil Lopez, Johnny Rodriguez, Jr. who is still with him.
Q: He must have been a real young guy at the time.
A: He came in at the same time I did. He was around seventeen years old.
Q: Was his father out of the scene by then?
A: No, his father, Johnny "La Vaca", was still playing. Bobby Rodriguez on bass rounded out the band at the time. Bobby is also still with him.
Q: What, if any, were the differences between Puente's band and Machito's?
A: They had two different styles of playing. Puente played a very aggressive, percussion oriented, mambo-latin-jazz thing. That was his distinctive style. He pushes the beat. On the other hand Machito and Mario were more Cuban son oriented, more laid back with a big band sound. Machito and Rene Hernandez were from the son tradition. Machito had played with Ignacio Piñiero and El Septeto Nacional. That was where he developed his style of singing this music. The band more-or-less went along with that groove, with the exception of when we got into the Latin Jazz groove, then it was a whole other thing. When we played the typical Cuban music it was son oriented. Now, Tito Rodriguez was in between the two of them. His band wasn't like Puente's or Machito's, his style was in between.
Q: During the Palladium's heyday, who would you say was the hottest ticket?
A: Well, that's hard to say. There were the infamous "Battles of the Bands" with Puente, Rodriguez, and Machito at the same time. On those occasions each band would be at its best and when they were on they were hot. As a result of that competition the music was actually better. Say if Puente had just come off the bandstand and Rodriguez was taking the stand his band would have to be hot. The same went for Machito's band. I wouldn't say one was better than the other. I guess it would be up to who had the most fans that night.
Q: They each had their own crowds, right?
A: Yes. I, as a musician, believe that each band always contributed their best and their best always turned out better music. That pressure from the "Battles" was good. The music was hot and the dancers fed off of it. That was another thing about the Palladium, the dancing. The dancing was just as exciting as the music. The musicians use to push the dancers and the musicians would see all the wild stuff on the dance floor and the energy level would rise.
Q: So after a stint with Tito Puente you joined up with Tito Rodriguez?
A: Yes, I joined Tito Rodriguez's band on a trip to Argentina.
Q: What year was that?
A: 1965. We left the morning after Malcolm X was assassinated. I remember reading the paper at the airport. We were in Argentina for a month. It was when Tito got into the Bolero thing and he had a hot record with "Inolvidable". It was a huge hit in Argentina and throughout South America. We toured throughout all the big cities of Argentina, Buenos Aires, Rosario, Mar De Plata. We went to Monte Video, Uraguay, afterwhich we returned to New York. We worked around New York City at the usual venues such as the Palladium, Riverside Plaza, Hunts Point Palace, and all the other ballrooms in the city. In February of 1966 we went to Venezuela and when we returned to New York Tito Rodriguez decided to break up the band and go solo. Just before leaving for Venezuela we had gone to Puerto Rico at which time I bought a house on the island. I had saved up some money and had gotten married and decided to make the move to Puerto Rico by then. The hotel scene in Puerto Rico throughout the sixties was very good for musicians. There were lots of hotels with shows and casinos so there was a need for lots of musicians. The scene over there at the time was equivalent to Las Vegas and Atlantic City. There was a lot of work over there so I decided to make the move. Since the scene in New York was starting to get a little frantic the decision was easy. I ended up staying in Puerto Rico for eighteen years. Tito Rodriguez also decided to leave after breaking up the band and he built a house with a Japanese Pagoda type roof over there also in the Ocean Park area. We ended up forming a band for the television show he produced in Puerto Rico. We taped about twenty-nine television shows with that band.
Q: Who were some of the musicians in that band?
A: The band included some of the best talent on the island. Jesus Caunedo had moved down there, "El Indio" was on baritone, myself on alto, Pedro Toledo Rivera the famous arranger was on tenor, Tata Palau, who had played with Tito Puente had also moved down there, was on sax also, Eddie Feijo was on lead trumpet, Emilio Reales, who had played with Tito Rodriguez in New York also made the move to the island, and Rene Hernandez was on piano.
Q: Wasn't Cachao also living in Puerto Rico at the time?
A: Yes, Cachao was living on the island at the time. He would come in with different bands and leave all the time. He wasn't really there for any substantial amount of time. However, when I was with Tito Rodriguez the bass player was Cachao which was a great experience. Besides being such a great and wonderful musician he also happens to be a great and wonderful person. Cachao is like one of the greatest persons you can come across. On top of that he's a musician of legendary proportions.
Q: Rene Hernandez was also with the band in New York, right?
A: Rene came into the band at the same time I did.
Q: What was Tito Rodriguez like as a band leader?
A: Very demanding. A perfectionist. That's why his band would always sound good. He demanded the very best from all the musicians. He had a distinct style of singing. Since he was a percussionist he had a good sense of rhythm. He was as good a sonero as a singer. Everything had to be right and just to be sure he would rehearse the band constantly. It was a nice band to work in. I really enjoyed the time I spent with them. As long as you took care of business and performed your job properly he was a really nice guy to be around. However, if you didn't perform your job properly he could be a real tough guy.
Q: Since we're on this subject, for which band member, or should we say former band member, was "El Que Se Fue" written?
A: That was written for a timbalero by the name of Pat Rodriguez. He thought he was irreplaceable. Tito's answer to that was that he could not only be replaced, but that his replacement would be an even better timbalero. He quit the band and moved out west to California.
Q: So how did things turn out for you in Puerto Rico?
A: From 1966 on, while I was in Puerto Rico, I did a lot of writing for television shows and recordings. That's how I met all the younger musicians like Jose Gazmey (bass), Gilberto Santa Rosa, who was with Willie Rosario's band, and Frankie Ruiz, who was with Tommy Olivencia's band, and before that La Solucion. La Solucion had come out of Mayaguez. That's where I had first met Frankie. I thought he was good right from the first note I had heard him sing.
Q: You also got to play with Cortijo and Ismael Rivera. How did that come about?
A: Well, the first month I was in Puerto Rico, before getting established there, I did about four or five club dates with Tommy Olivencia, while alternating a whole bunch of gigs with Cortijo and Ismael Rivera. I knew both Cortijo and Ismael from way back around 1955 when I had first traveled to Puerto Rico with Cesar Concepcion. We would be playing at the Caribe Hilton and we would get out of there early, like around eleven-thirty at night. On the way home I would notice this night club by the name of Armando's Black Magic. I would see all these musicians going downstairs into the club. It was owned by an old time sax player by the name of Armando Castro, many of the old timers will remember him. As a matter of fact he's the one that wrote that tune "Jack, Jack, Jack". The Jack of "Jack, Jack, Jack" was the owner of a night club in Puerto Rico, during the war years, by the name of Jack's. Armando use to play there back then. Armando and Jack were very good friends. Armando wrote the tune in his honor. Well anyway Armando had his own club, Armando's Black Magic, and I went down there one night after work because there was nothing happening in Puerto Rico at that time of night. After eleven o'clock at night it was like a grave yard. So I went down into the club and the group that was playing there was Cortijo's, which was unknown at the time. His singer at the time was a guy named Roy. Over at the Escambron Beach Club was Lito Peña and La Panamericana which featured Ismael Rivera on vocals. After hours when La Panamericana was finished gigging, Ismael would join Cortijo at Armando's Black Magic. They were buddies. After a while they recorded together. They had struck it big when they recorded "El Bombon De Elena". After that tune Ismael and Cortijo skyrocketed. At the time that I met them they were relatively unknown. So when I would run into them they were always very friendly. I always admired them because they never let their fame change them. They were always very friendly with everyone and never had any airs of superiority. Unfortunately their lifestyles got out of hand and as a result they got into all kinds of hassles with the law. Eventually their lifestyles led to their lives being shortened. If not for that they may have had longer and even more productive lives. They were both genuinely nice people. Ismael was one of the greatest vocalists, and Cortijo was one of the greatest musicians to have come out of Puerto Rico.
Q: In your opinion who would you say is the single most important person in the development of Latin music as it evolved in New York City?
A: Mario Bauza with Machito. As far as the musical training and developement it was Mario. Mario gave Machito that great band. He was also responsible for combining the mambo with jazz. The mambo rhythmically was good for jazz improvisation. Dexter Gordon, Stan Getz, Charlie Parker, Zoot Sims, Johnny Griffin, Flip Phillips, Herbie Mann, and a lot of other musicians recorded with Machito. Machito's band was the first to do that under the leadership of Mario Bauza. Both Puente and Tito Rodriguez also played in that band.
Q: Since you mentioned the coming together of mambo and jazz, what exactly was "Manteca" and "Tanga"? There are those that say it was heroin, and those that say it was marihuana. For their benefit, which was it?
A: It was pot. It was what got Chano Pozo killed. The story was that this guy gave him some bad quality stuff and Chano beat him up for that. Chano had a reputation as a tough street fighter from Havana so the guy went and got a gun and did him in.
Q: What would you say "salsa" is theoretically?
A: I would say that "salsa" is the Puerto Rican spin on Afro-Cuban music. What I mean by that is that bands like Cortijo would play say the mambo, but it would be in their style. The true "salsa" style however started in New York with guys like Willie Colon and Hector Lavoe. Nowadays you have this watered-down version where the rhythm section is held back. Since these guys are singing these romantic songs you can't have the rhythm section going wild like Puente, Machito, or Rodriguez. The bongocero has to just play the martillo pattern for instance. Everything is controlled. I call this contemporary "salsa" diluted "salsa". It is nowhere near the "salsa" of the 70's that guys like Willie Colon, Ray Barretto, and Harlow were producing. They were descendants of that style that came out of the 50's. There's a lot of talent and production values; however, there is no kick to it. It fails to excite the dancer.
Q: Who do you blame for this, the producers, the arrangers, or the musicians?
A: I blame it on the producers/record companies. They want certain formulas and they have the musicians handcuffed. They have them locked into this style and if they don't do as they say they don't record them. The producers/record companies are dictating the styles nowadays.
Q: Artistically is that good or bad?
A: I don't think it's good artistically. When I first got involved in music the bands dictated the style. Every once in a while the producers would ask them to record something, but it was three of what the band wanted and one for the producer. Nowadays it's four of what the producers want and none of what the artist wants. The producers/record companies took over all the power. In the 70's they tried that with Machito. They told him these are the songs we want you to record and these are the arrangers you will use. You can't talk like that to a guy like Mario Bauza. He told them to get lost and left. That doesn't happen nowadays. If you want to get recorded you go along with the program. These young guys don't realize it but they are sacrificing their own personal taste to go along with what the producers want. The producers/record companies have too much power today. They own the ballrooms, they are agents, they exert a lot of power over the bands. The end result is that you have ten band that sound alike recording the same type of music.
Q: How about the role that is played by radio?
A: The only time I put the radio on to listen to Latin music is on Sunday to listen to Polito Vega. Otherwise, forget it. Here in New York La Mega has a certain formula that does not interest me. Polito's show is the only one that plays what I consider good music.
Q: How would you like to be remembered?
A: That I contributed to the music in my own little way. As an educator, which is what I am currently involved in at the time.
Q: With that done let me say it has been a pleasure as always.
A: The pleasure was all mine. Thank you.


---
Return to Interrogation Room
All contents © 2001 by Jazz Con Clave. All rights reserved. Reproduction in whole or in part is strictly prohibited. All trademarks are property of their legal owner.